Posted by Howard Flax on 4th Jan 2015
I've read that San Francisco is in the midst of its biggest building boom since the 1906 earthquake, and by some accounts since the Gold Rush. Either way, tremendous change is evident wherever you look. And change is ahead for Flax, too.
Last May it was revealed through the SF Planning Commission that the building where our store has been located for 37 years is slated for displacement by condos. With articles released on consecutive days by the SF Business Times and SF Chronicle, Flax became a poster child for redevelopment in San Francisco.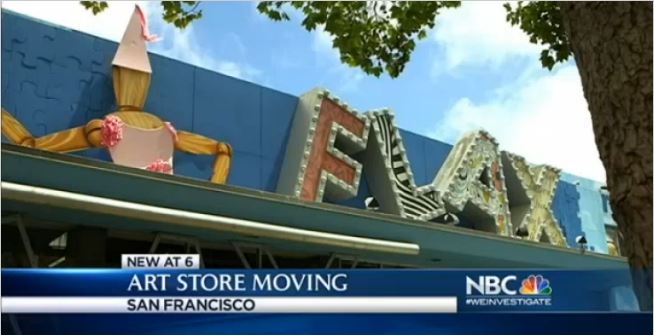 Since then we've received more media attention from multiple sources, among them a fantastic television profile from Joe Rosato Jr. for NBC Bay Area, and a well written piece by Sierra Hartman for The Bold Italic (see links below).
So what does all this mean? Flax will be relocating, and will do so at the earliest by February 15, 2016.
When the news broke, the outpouring of support from the community was amazing, even comforting. After 77 years of serving the Bay Area, it seems we've earned a special place in the hearts of local artists and creative types. We are buoyed by our customer's support, and are looking for a new home in San Francisco.
I imagine our next location may initially look something like this picture of our store front in 1977: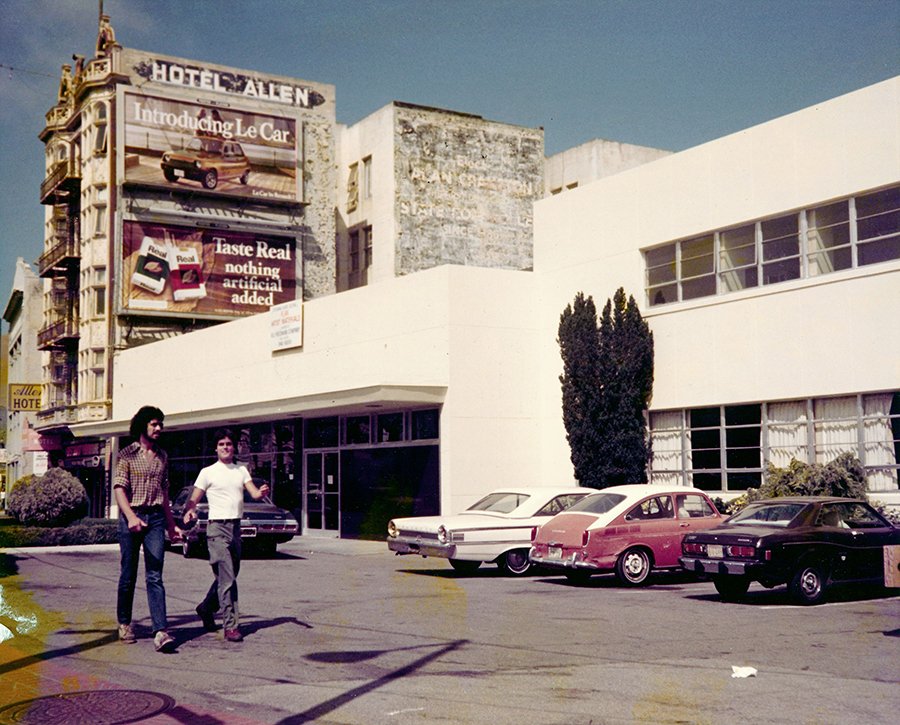 But in time it will take on the iconic character we enjoy today: (photo by Jared Schwartz/Hoodline)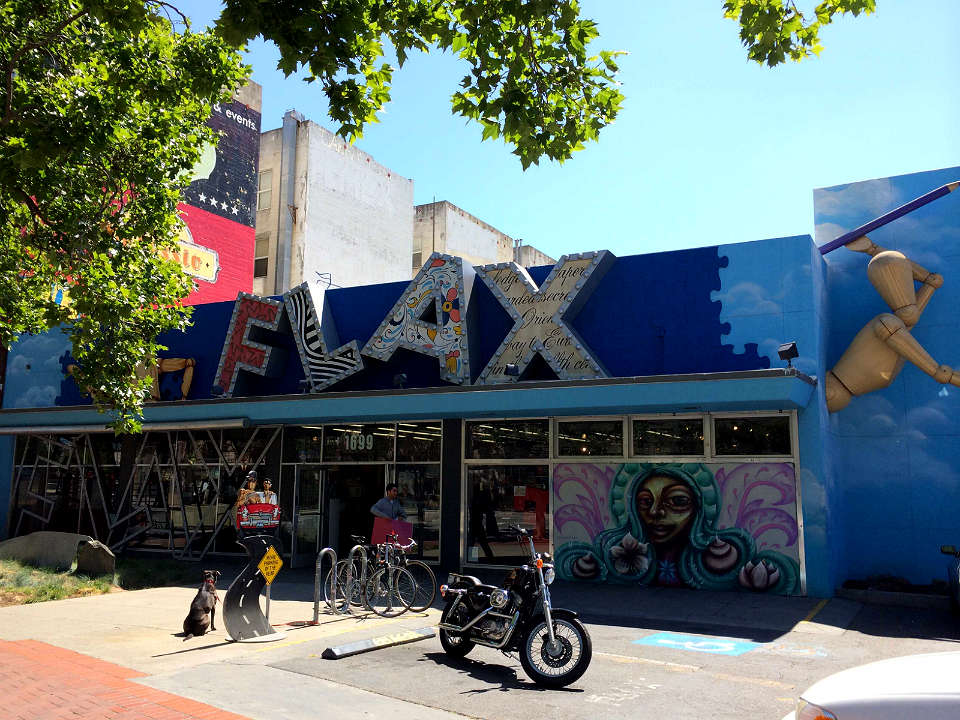 And inside the store will be the same great people providing service and creative inspiration.
Cheers,
Howard Flax
Media Coverage Links
SF Business Times, Flax Art store could get axed to make room for housing, by Blanca Torres, May 8, 2014
SF Chronicle, Flax art store draws notice to move; condos planned, by J.K. Dineen, May 9, 2014
NBC Bay Area news segment, Longtime San Francisco Art Store Faces Tough Search for New Home, by Joe Rosato Jr., July 23, 2014
Racked, Calling All City Sleuths: Flax Art Needs a New Home, July 24, 2014
Uptown Almanac, Flax Art & Design's Conversion Into Condos is Moving Forward, by Kevin Montgomery, August 8th, 2014
Hoodline's continuing coverage, Renderings for Flax's 9-Story Replacement, Revealed, August 14, 2014
Golden City, Golden City Stories: Flax Art & Design (rough edit), August 15, 2014. Part of a feature-length documentary about how the tech industry is reshaping housing and transportation in San Francisco.
The Bold Italic's continuing coverage, Everybody Chill, Flax is Just Moving, by Sierra Hartman, August 27, 2014
ABC7 News, New Legislation is Trying to Protect Old Businesses from SF Real Estate Boom, October 13, 2014
Hoodline's continuing coverage, Flax Continues Search for New Location, Will Relocate in 2016, by Rose Garrett, January 6, 2015
For an in-depth article on the changing face of San Francisco, see San Francisco 2020, by Barbara Tannenbaum for San Francisco Magazine.