Paint Markers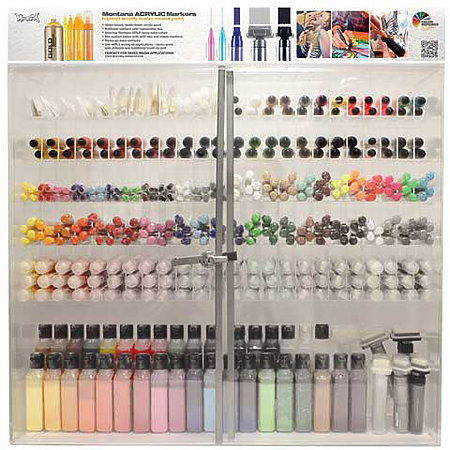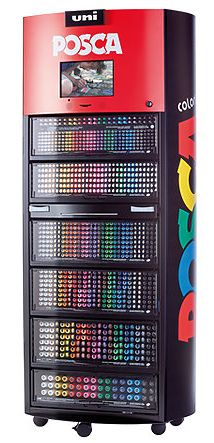 Our stores are Paint Marker heaven!
In our Oakland flagship store you'll see this refrigerator sized display that holds over 2,000 POSCA markers!
POSCA boasts 7 tip sizes in enticing colors of water-based paint that can be used on just about anything. Learn more from this pdf:
POSCA Color Chart and Information Sheet
In both stores we stock the Montana Marker System (display shown at right). The "system" comes from empty markers that can be filled with your own custom colors, the markers are refillable and the nibs are replaceable. The ink is lightfast, water-proof and abrasion-proof for application on almost any surface.
We also have DecoColor markers and the MTN Water Based Markers that match the color range of their popular spray paints.