Our workshops alternate between the Oakland and San Francisco stores. They often fill to capacity before the event date, so don't delay – sign up now!
Click here to view our full Calendar of Workshops & Events.
---
Liquitex Acrylic Seminar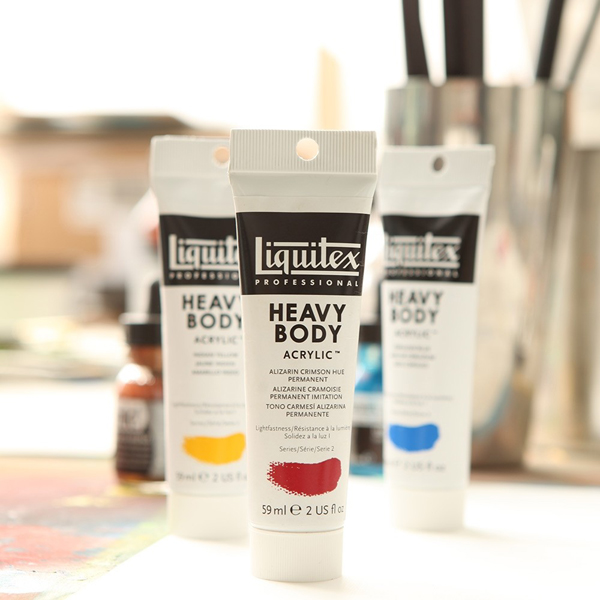 ***We have closed sign-ups for this workshop as it is full to capacity.***
Sunday, March 18th, 1pm - 3pm
Oakland Store
All Liquitex colors (Soft Body and Heavy Body) will be 25% off list price at the Oakland store on this day! You do not need to attend the workshop to take advantage of this sale!
Discover everything you ever wanted to know about Liquitex Acrylics. Find out why these professional acrylics and mediums have been a favorite of artists for over 55 years! Kristen Brown, artist for Liquitex's Artist Outreach Program, will share her knowledge of acrylics and her passion for the creative process with you. Explore color mixing, mediums and additives, varnishes, and the incredible variety of potential applications possible only with acrylics. The first 20 artists to register receive a free packet of Liquitex acrylic mediums, colors, and informational support.

*Please note, that this workshop is now full.
---
Charbonnel Printmaking Inks and Mediums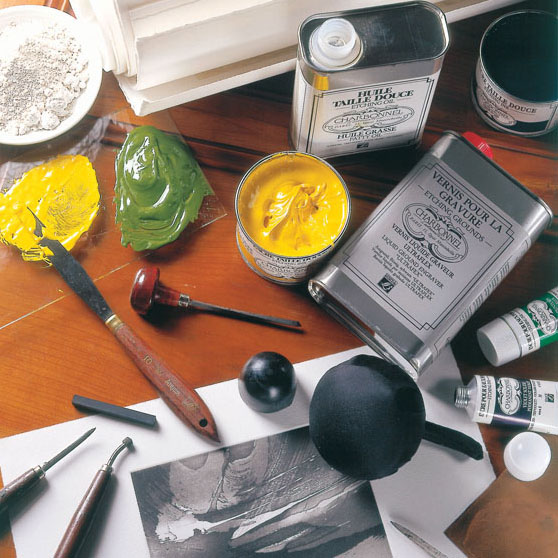 Saturday, March 24th, 1pm - 3pm
Oakland Store
What does Charbonnel Inks have that no other etching Inks have? Quality assurance that goes back to 1862! Join us Saturday, March 24th from 1:00 to 3:00 for this lecture style demo of the best printmaking inks available. Learn skills and techniques from local artist Andrew Cook. Andrew will take you through drypoint and monoprint methods, showing you how to set up your plates, ink and print. He will also be discussing and using the Awagami editioning papers. This will be a lecture/demo with an up close look at the end.
Since 1862, Charbonnel has been providing the highest-quality inks and grounds for intaglio and lithography to the most renowned artists of all time: from Renoir, Degas, Lautrec and Picasso to present day masters such as Rauschenberg, Hockney, Diebenkorn and Thiebaud. The pigments are chosen for their excellent light fastness and low acidity. They are then blended with top-quality oils and finely milled to ensure trouble-free printing and a lasting work of art.

Please sign-up for this free workshop. Space is limited.
---
FLAX ART JAM: An Afternoon of Creative Arts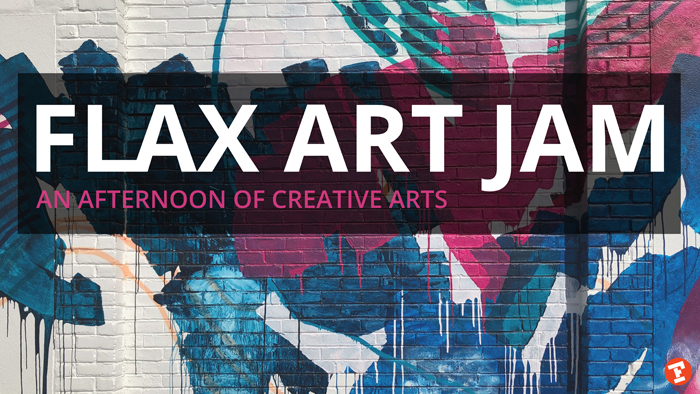 Saturday, April 7th, 1pm - 3pm
Oakland Store
Mark your calendars! As part of our ongoing celebration of our store in Oakland, we are celebrating the anniversary of our East Bay Grand Opening by bringing you an afternoon of creative arts. This free event is packed full of art stations where artists, crafters or just the creative curious can explore our vendors products with informative demos, lectures, and make-and-take crafts. Special guest DJ's from Vamp Vintage - art and music for the people will be spinning tunes, and we will be providing free Bicycle Coffee and treats! Grab your friends and family and explore a world of creativity at our FLAX Oakland store!
This is a FREE drop-in event.
---
Past Workshops & Events
Collagraph Printmaking with Dara Lorenzo, Saturday March 3rd, Oakland Store
Portraits in Charcoal with Andrew Ameral, Director of the Golden Gate Atelier, Saturday February 17th, Oakland Store
Princeton Brush Exchange, Saturday February 10th, Fort Mason Store
Oakland Kids-Craft Day, Saturday February 10th, Oakland Store
Artists Speak with stARTup Art Fair, Saturday January 13th, Oakland Store