FLAX is the East Bay's only independent art store.
Family owned and operated for 80 years, the Flaxes are committed to the local community.

Get a taste of our in-store offerings from our Pointy catalog - click here.
Thousand of items to stimulate your creativity! (see our brands)
---
---

---
Come see our murals!
---

FREE in-store coffee! Our FLAX Oakland store is now serving free coffee for FLAX customers, provided by local roasters, the Bicycle Coffee Company. Enjoy organic, locally roasted coffee while you shop for art supplies! Click here to learn more about Bicycle Coffee Co.
---
---
Annual Store Events
Pen Faire - (Saturday Nov 17th, 2018)
This one-of-a-kind event is the best way to sample a variety of pens and find the one that is just right for you, and at a special price. Treat yourself and others to a great gift. Whether you are an enthusiast or a novice you will be sure to find the right pen at the right price.
Click here for more info!
Next Kid's Fest - (Saturday July 28th, 2018)
Our eagerly anticipated always celebrated annual Kidsfest is a fascinating day of discovery, imagination and learning for children and their parents.
Learn more
---
Getting Here
We are in Downtown Oakland, one block west of the Elihu Harris State Building at MLK and 15th.
Address
:
1501 Martin Luther King Jr Way, Oakland, CA 94612
Phone
:
510-867-2324

Public Transit:
We are a 5 minute walk from BART, either the 12th or 19th street stations.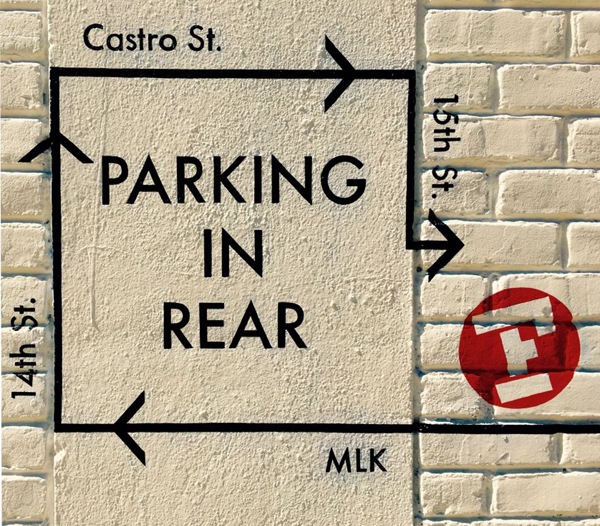 Driving:
Super easy access just off hwy 980, we have
free parking
in our back parking lot off 15th.
Hours
Monday - Saturday, 10:00am - 6:30pm
Sunday, 10:00am - 6:00pm
---
Flames & Sparks to kick off Ribbon Cutting Event!
The official Ribbon Cutting event for our Oakland store was held April 2, 2016, amidst flames and sparks! Mayor Schaff arrived in a flame throwing Snail Car to torch a titanium rod marking the opening of our new flagship store. Live artists and members from the community joined to celebrate this memorable event in true Oaklandish fashion.
Special thanks to Jon Sarriugarte, owner and maker of the Snail Car for lending his time and art; The Crucible for coordinating the ribbon (torch) cutting; and to Lawanda Marrero for bringing the Spirit Motion dance team from Oakland's ADNAWAL Foundation to welcome Flax. It was a warm community celebration!
Click here to learn more!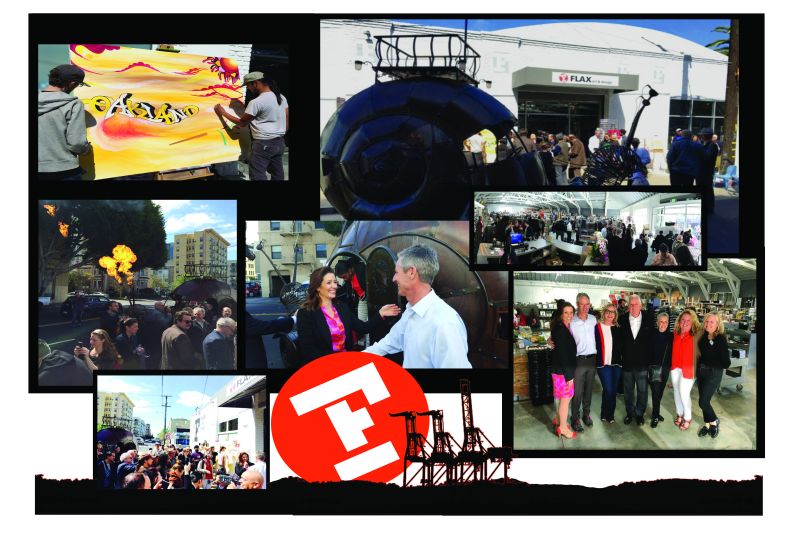 As one chapter in our 78 year history ends, a new one begins. This move is actually a return to Oakland for FLAX, where we once operated an art supply store in the 1950's alongside our first San Francisco Store which opened its doors in 1938.
Our 14,500 square foot space in Oakland is located at 1501 Martin Luther King Jr Way at 15th, two blocks from City Hall. Built in 1922, the building retains many of its original art-deco architectural features. Previously used as an automotive repair shop and indoor soccer facility, the space is fully stocked with the familiar and extensive range of products previously carried at our Market Street store location.
To learn more about our move click here.
---