Posted by Carolyn Mendle-Smith on 28th Nov 2018
Originally from Los Angeles, Michelle Chan (EKKE) now calls the Bay Area home. Her art captures a mixture of colorful, whimsical characters with heavy influence from both the L.A. graffiti art scene and Asian-American pop culture. She is passionate about culture, community, and empowering the youth through art. A little over a year ago, looking for volunteer opportunities to connect with her culture and the mural community in Oakland, Michelle crossed paths with local Oakland non-profit, Dragon School 99 (@dragonschool99). Dragon School is made up of a team of local creatives and community leaders whose mission is to provide youth and artists with a unique place to experiment, collaborate, and develop community ownership via artistic avenues. They work closely with local businesses and neighborhoods, re-imagining the neighborhood as a shared culture of art.
Dragon School set Michelle up with her first wall to paint for a local Vietnamese restaurant in Chinatown, Oakland. Soon after, she joined the Dragon School team as their Director of Programming and resident artist. Michelle now offers her experience as an art mentor, leading youth-centric activities, mural projects, and outreach. She recently completed a collaborative project through Dragon School and the Oakland Public Library to design one side of a new pop-up mobile library, the Mobile Outreach Vehicle. MOVe seeks to provide library access for youth in underserved neighborhoods throughout Oakland. Michelle is passionate about giving back to the community through her art and making art accessible to everyone. Learn more about MOVe at oaklandlibrary.org/move. Learn more about MOVe at oaklandlibrary.org/move.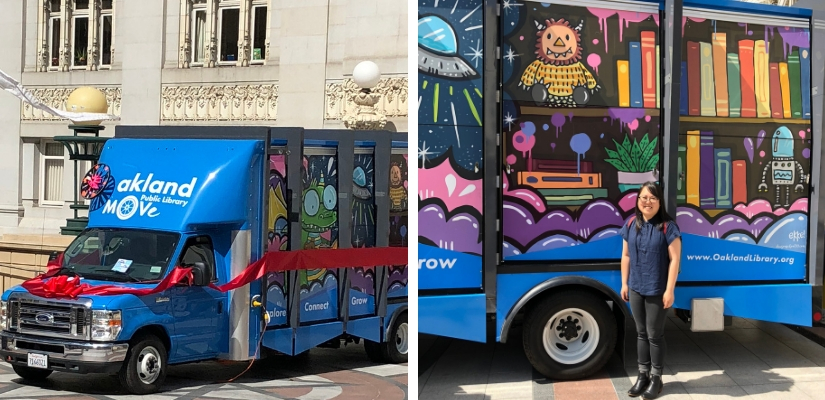 When she is not painting murals, Michelle works a full-time job in the tech industry. She has brought some of the young people she is mentoring into her workplace because it is important for her to show them that there are options and that it is possible to maintain a day job, while at the same time contributing creatively to the cultural communities in which you live. We asked Michelle if she had always wanted to work with youth through her art.
"Personally, I didn't think my journey into the Oakland art scene would happen this way, where I'm mentoring young kids to paint murals. I was looking for a mentor too and didn't realize that through Dragon School I was able to grow as an artist and mentor young artists at the same time. I realized now that it's beyond just art for me. It's mentorship, community, and creativity."
When working on murals, Michelle describes the kids as focused and engaged, and rarely on their phones. They take pride and ownership of their work, often inviting friends to come back and view what they've accomplished. This creates a connection to a physical space in their community.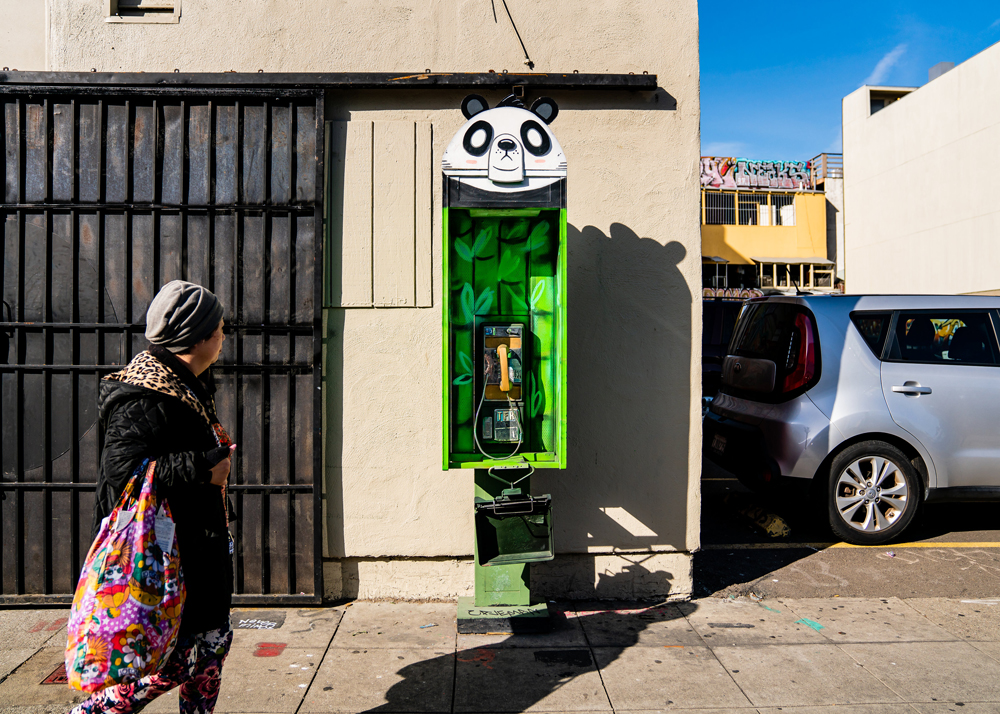 Photo credit: @themogli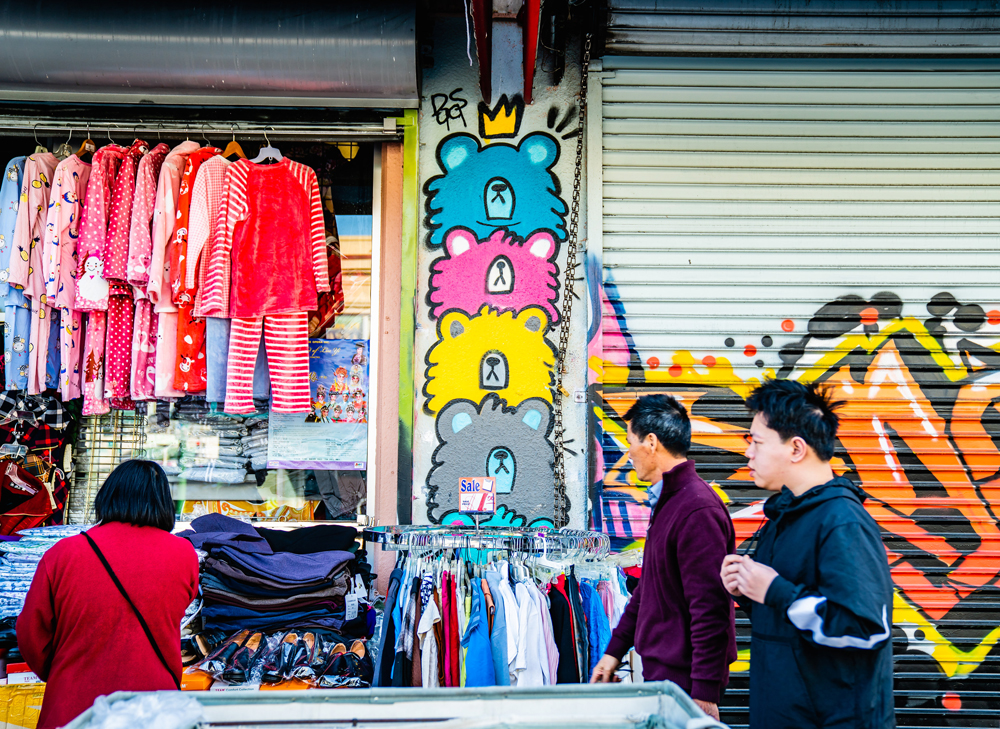 Photo credit: @themogli
FLAX has been a proud partner of Dragon School 99 since we first opened the doors to our new flagship store location in Oakland. We hope to continue supporting Michelle and all the amazing artists who are working to engage our communities through creativity.
You can purchase Michelle's original artwork and prints on her website www.ekkeart.com.
Follow Michelle @ekke_art
Want to learn more about Dragon School 99? You can follow them @dragonschool99 or visit their site www.dragonschool99.com.