Posted by Flax on 9th Jul 2016
Date of event: July 16-17, 2016
We would like to thank everyone who came out to support Live Art at our first Mural Painting Event! Here is the final mural, all applied with brush using Chroma's Mural Paint. With think this is Andre's (Natty Rebel) best mural yet! Come by our Oakland store and see it for yourself!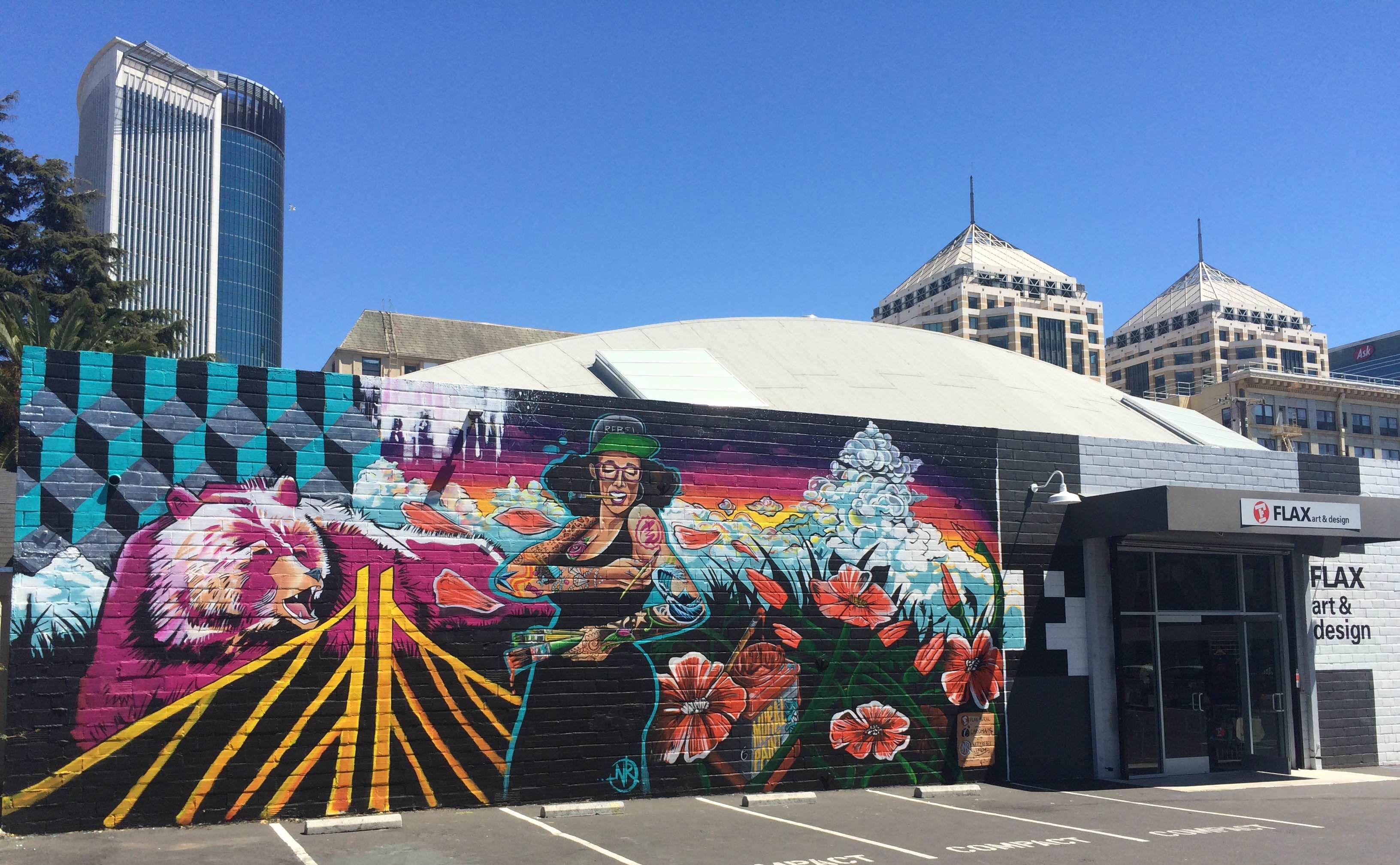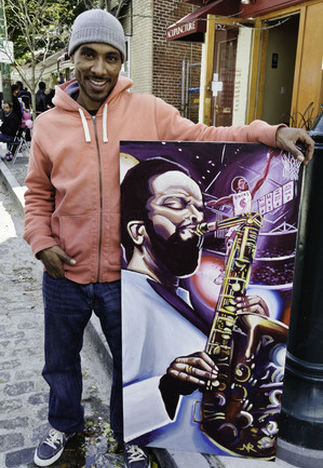 André Jones, also known as Natty Rebel, is an illustrator, designer and muralist who's emotionally captivating work redefines urban communities. Born and raised in Northern Virginia, André nurtured his artistic craft at Virginia Commonwealth University, where he graduated with a Bachelor of Arts in Commercial Arts. He founded the graphic design company Natty Rebel Unlimited in the 90s and moved to Brooklyn, NY. His trendy clothing line "Natty Rebel" and art hit the streets of NYC, gaining the attention of contemporary urban icons such as Mos Def, Raven-Symone, and the Marley Family.
After four years of teaching and creating public art in New York the name Andre Jones had disappeared and the artist known as Natty Rebel had fully emerged. The combination of Natty Rebel's talent and youth services secured him a trip to Ethiopia in 2007, where he was commissioned to paint a 20x30 foot backdrop for the Adama Ethiopia Millennium Celebration.
Shortly after returning from Africa he left the hustle and bustle of New York and moved to Pennsylvania to join the Philadelphia Mural Arts Program. André's largest mural is at Walter Palmer Jr. Elementary School Gymnasium in Philadelphia. He not only created several murals while living there, but also taught art classes at several schools and published his first book entitled "The Illustrated Sounds of Philadelphia". The book and its artwork gained notoriety and several gallery exhibitions including the African American Museum of Philadelphia.
In 2011, Andre Jones aka Natty Rebel Clothing moved out west and was quickly embraced at the reggae festivals of Northern California. His work has been displayed in galleries in Vallejo, Oakland and San Francisco. His passion for art continues to drive him to produce visually stimulating imagery all of the world, including here at Flax!
Andre is the Director of The Bay Area Mural Program (B.A.M.P.), a non-profit organization that manages and facilitates the creation of public and private art murals.