FLAX is the place to find gifts for creative kids who love to design and make things. From quality art materials for budding young artists to fantastic craft kits for makers of all ages, these gift ideas will help children learn new skills while expanding their creativity and imagination.
Gifts for budding artists
(Exclusively available in-store)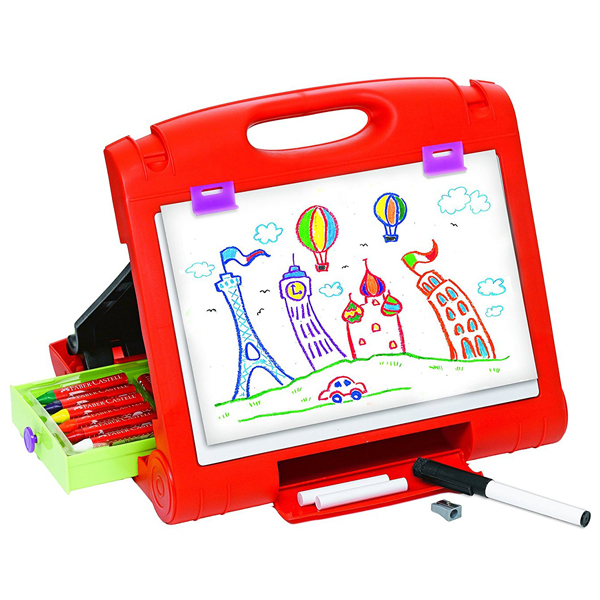 Faber-Castell Travel Easel
The perfect way to keep young artists busy during a long car ride to grandma's for the holidays. This set contains quality art materials designed for little hands and step-by-step illustrated project instructions for hours of creative fun!
Ages 4+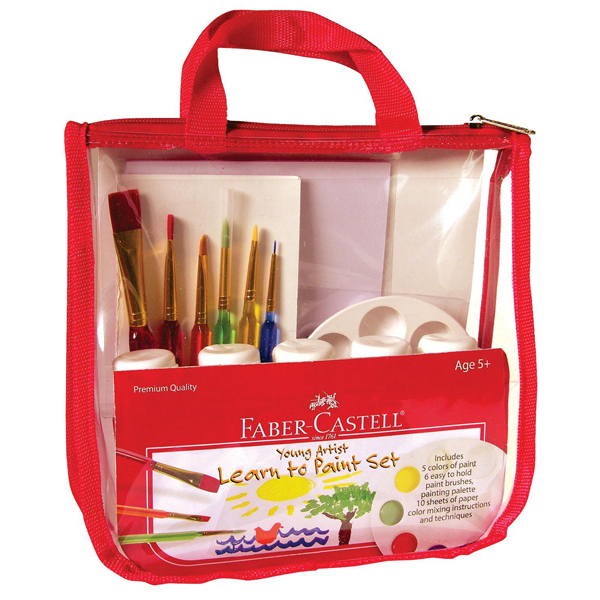 Young Artist Learn to Paint Set
From paint to paper, this set includes everything a young painter needs to create awesome masterpieces. Included are 6 easy to hold artist quality brushes and 5 colors of washable, non-toxic paint. Plus, color mixing instructions and techniques.
Ages 5+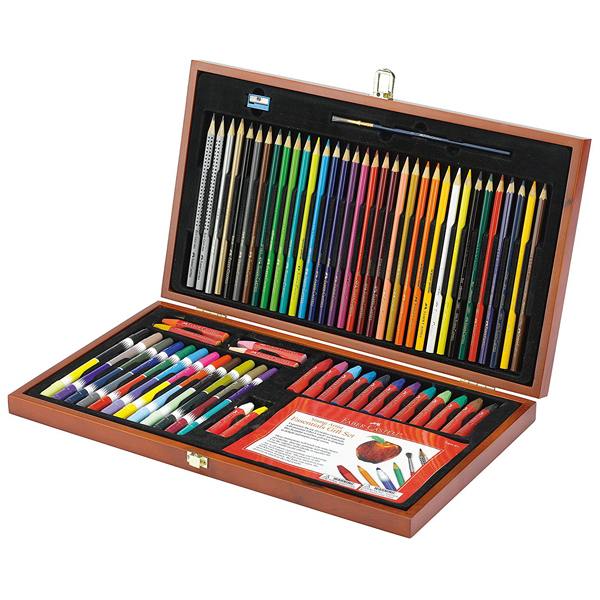 Young Artists' Essentials Gift Set
This set was designed to delight and inspire young artists ready to graduate from crayons. It features a 64-piece assortment of colored pencils, watercolor pencils, graphite, washable duo-tip markers, pencil sharpener, paint brush, artist paper, illustration booklet and a wood gift box with flocked storage trays.
FLAX $50.00
Gifts for little makers...
(Exclusively available in-store)
Loopdedoo Spinning Loom
Loopdedoo is an award winning new kind of crafting tool that's put a modern twist on friendship bracelets. You can also make necklaces, belts and more! It is kid-powered (no batteries, no electricity necessary) and makes the perfect gift for tweens and teens.
Ages 8+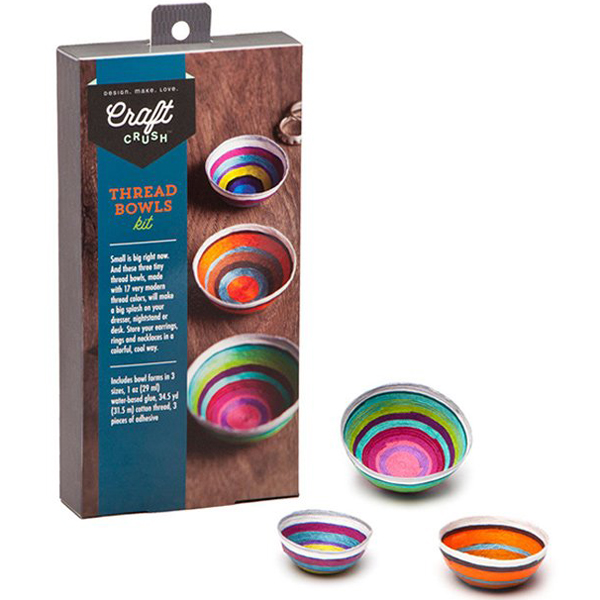 Craft Crush Thread Bowls Kit
Be creative while you keep organized with these tiny, easy to make, thread bowls. This all-inclusive kit comes with 19 modern thread colors that are sure to make a big splash on any dresser, night stand or desk. Perfect for holding little trinkets, barrettes and jewelry.
Ages 13+
Batik Silk Painting Kit
Kids can experience traditional batik silk painting with these wonderful kits. They come in a variety of animal designs to choose from and include a wax batik template, paint brush and set of 6 organic paint dyes. These sets were created by two young artists and entrepreneurs. Read more about the founders of Color Cruiser on our blog!
Ages 3+
FLAX $18.00
Sew Mini Treats Kit
Stitch and stuff your favorite pretend foods with Sew Mini Treats! Make felted play food with fabulous faces. Kit includes instructions, patterns and materials for 18 cheerful, itty-bitty food treats as well as tips and tricks to customize your own designs. It's an instant recipe for fun!
Ages 10+
FLAX $21.99
Science kits for creative kids who love to explore!
(Exclusively available in-store)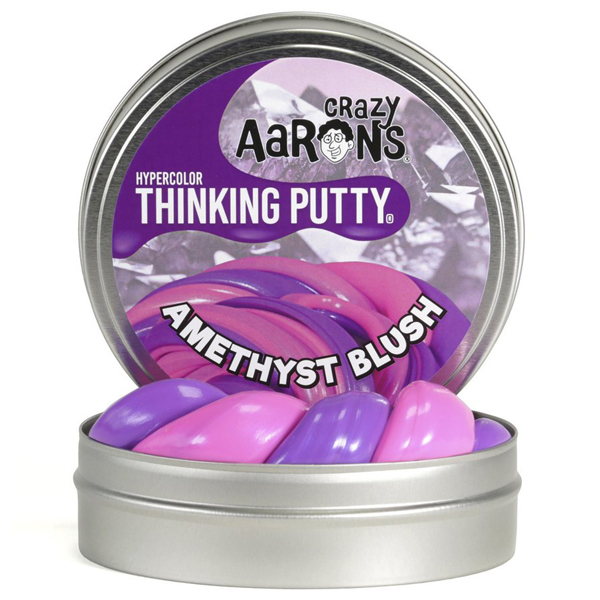 Crazy Aaron's Thinking Putty
What makes this putty so smart? Sculptable, stretchable, bounceable, this putty can glow in the dark, shimmers like precious metals and gems and even comes in magnetic and heat sensitive forms. It never dries out and is 100% Made in the USA!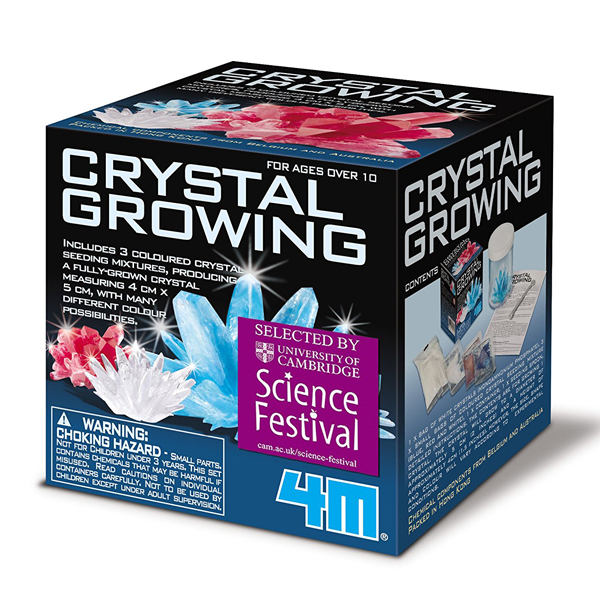 4M Crystal Growing Kit
Watch as sparkling crystals form right before your eyes. Perfect for young science enthusiasts, especially those with an interest in geology. Complete instructions are included with the kit. These kits make great stocking stuffers.
Ages 10+
4M Doodling Robot
A creative robot with mechanical and scientific powers, the Doodling Robot uses vibration and spin generated by its motor to create works of art. Adjust the angle and height of the robot's colored pens and watch it work.
Ages 8+
FLAX $18.35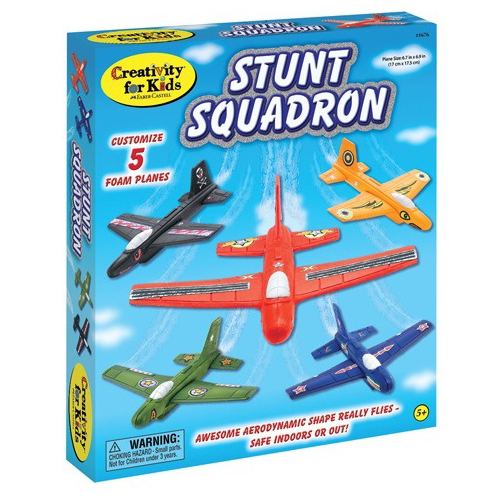 Creativity for Kids Stunt Squadron
Customize this fleet of 4 durable foam planes with color-in stickers, markers and metallic accents. The soft but tough foam bodies are easy-to-assemble and perfect for indoor or outdoor use.
Ages 5+
FLAX $20.95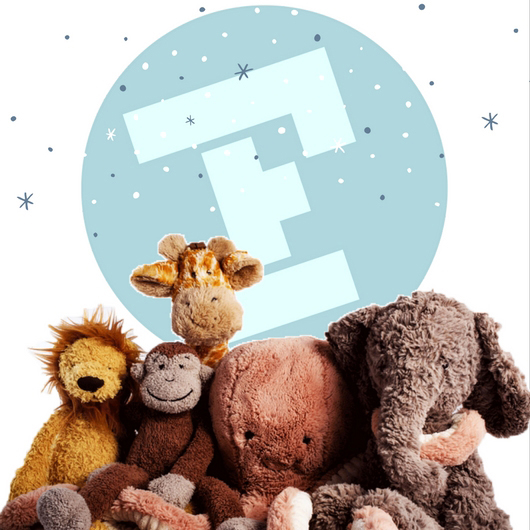 Jellycats have found their way to FLAX!
Irresistible personalities and incredibly soft, it's no wonder these cute and zany animals are in high demand and selling fast! Pick out your favorites at both our San Francisco and Oakland stores. Jellycats are guaranteed to bring out the kid in everyone this holiday.
starting at: $17.00
(available in-store)
More Gift Guides