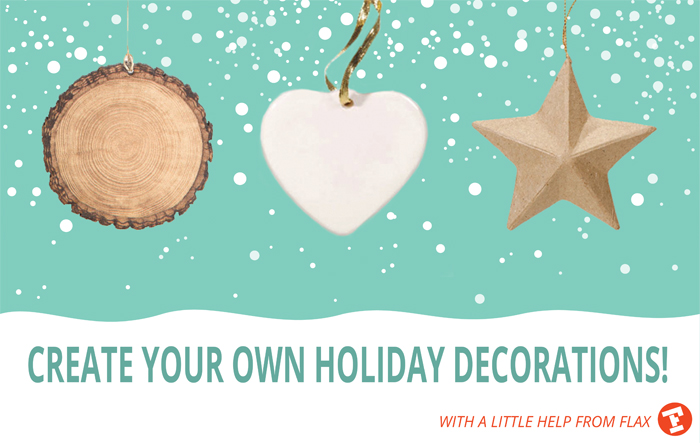 FLAX is your handmade holiday decorating destination! Come in and get creative. The sky's the limit when it comes to DIY decorations. We have everything you could imagine, and more!
MAKE A GARLAND OUT OF ANYTHING!
These crosscut wood slices come with twine loops already attached. Write the names of your loved ones on each slice for a unique, rustic holiday garland!

Wood Ornament Disks: $8.95 (per pack)
FAUX FINISHES FOR A CLASSIC HOLIDAY LOOK
Create a beautiful, true antique patina or rust finish in just hours, on virtually any paintable surface with Modern Options Patina and Rust finishes.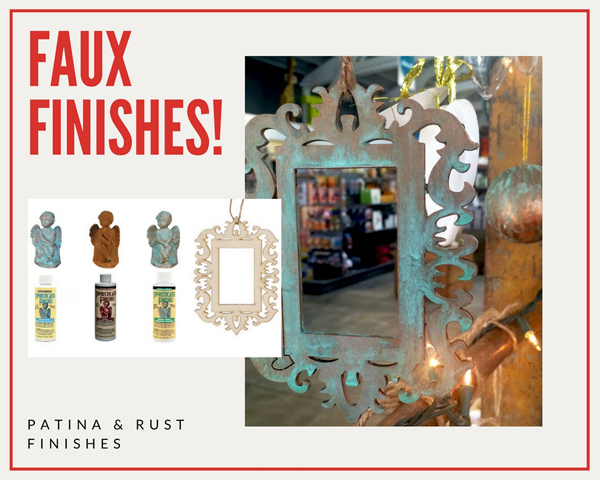 Wood and Paper Mache Ornaments, starting at: $0.95
In-store only
Patina and Rust Finishes, starting at: $11.00
Online and In-store
ALL THAT GLITTERS IS GOLD LEAF!
Create lustrous ornaments with genuine gold leaf in 22 Karat Gold, Sterling Silver, or Copper. Or, for an easier application, try Simple Leaf's imitation gold and silver with transfer-like sheets.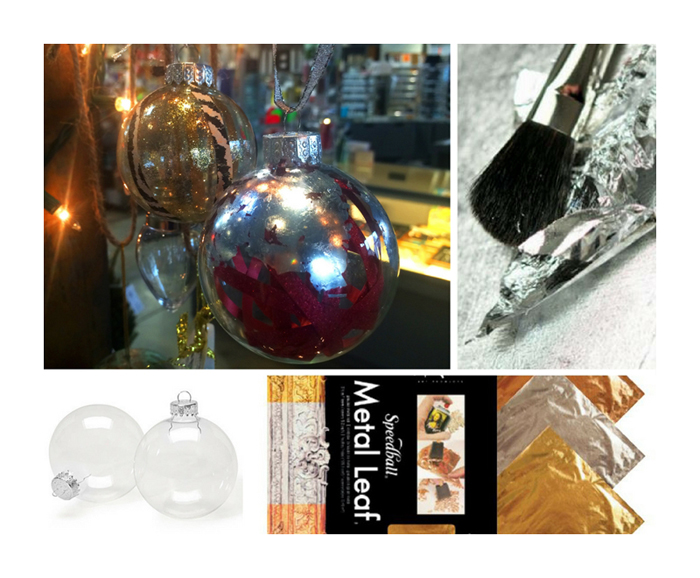 Leafing Sheets, starting at: $8.94 (per pack)
Shop Online and In-store
Simple Leaf Metallic Sheets: $8.94 (per pack)
Shop Online and In-store
22K Patent Gold Leaf: $79.95 (per pack)
Shop Online and In-store
Glass Ornaments, (box of 2 large bulbs) $4.99
In-store only
---
More Gift Guides