Like the name infers, these brilliant portable sketchbooks fold out accordion style! No matter if you're painting a giraffe with the longest neck, a panorama landscape, or an Instagram-style pictorial, with the ZigZag book you can do it all. This is a great travel sketchbook. Open the book and see a story unfold across the pages.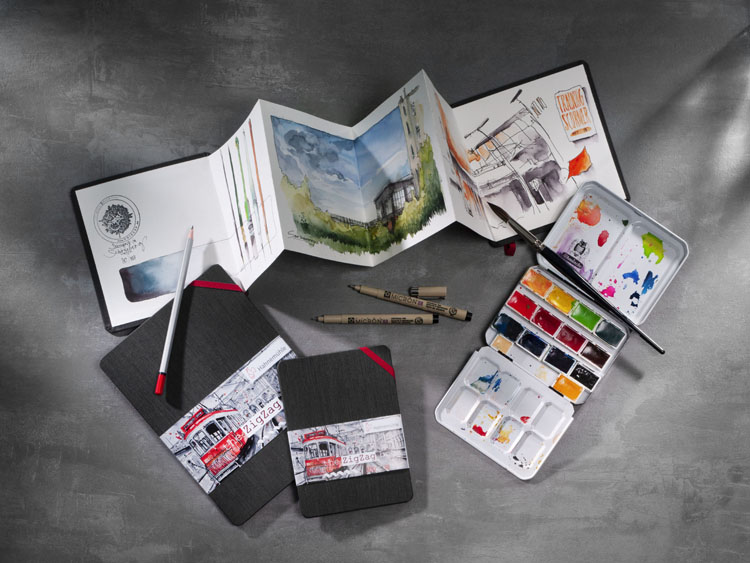 The watercolor paper features a fine-grain surface on both sides and is perfectly suited for all wet painting techniques with brush or pen. The 300gsm weight ensures stability and thanks to the surface sizing, colors flow with ease and can be lifted without any problems, even after they've dried. The paper is eraser-resistant and masking fluid and tapes can peel off with no trace of residue.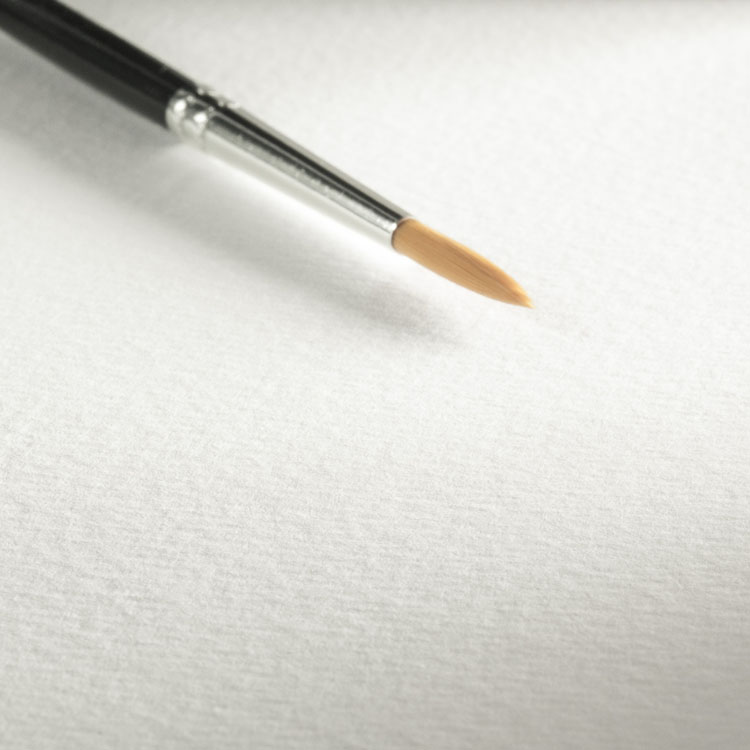 The ZigZag book is available in a square (14 x 14 cm) or portrait formats A5 and A6. The covers are super durable and come with a red elastic band for security. Urban sketchers will delight in the paper quality and unique accordion style paper layout.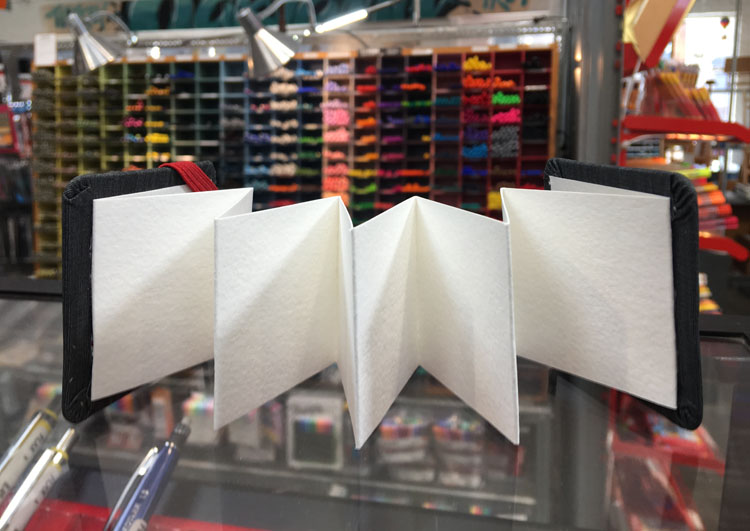 Available in-stores.