Introducing M. Graham Watercolors! While these watercolors are new to FLAX, the M. Graham Company has been around for 25 years. Founded by two artists with a passion for bringing back the tradition of hand-crafted, small batch paint made with an historic base of honey, the company now consists of about 7 employees and one shop cat. M. Graham is committed to making ecofriendly, quality art materials made by artists, for artists.
These watercolors are made with Northwest blackberry honey, recalling the practice of early artists who drew from nature for their materials as well as their subjects. This traditional base creates willing watercolors ready for your brush and yields even, fluid washes. Using honey allows M. Graham to avoid using humectants and preservatives. The honey absorbs water from the environment, preventing your paints from drying out in their tubes or on your palette.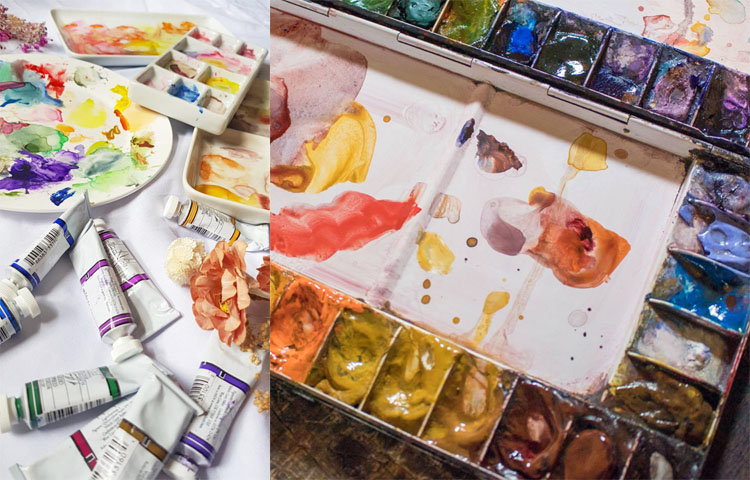 Honey also allows for stronger, truer colors. With a complete range of pleasing pigments — from delicate tints to dark, concentrated colors— you'll discover more color possibilities. The color range consists of mostly single pigment colors. If you are a fan of creating swatches or color wheels, these paints will serve you well. The pigments are very concentrated. It doesn't take much paint from the tube to gain a full brush of color. A little paint goes a long way! Available now at our FLAX Oakland store location, coming soon to Fort Mason.