Introducing the Perkeo fountain pen - a new release from Kaweco.
The body of the pen is made from ABS plastic, making it extremely light weight. This is the perfect stylish pen to take with you everywhere you go. The body of the pen is fluted so that it won't roll off your desk if uncapped. These pens have a matte finish and come in fun contrasting colors - including a pink and black combo named 'bad taste'!
The pen takes international cartridges and has a stainless steel nib available in Fine or Medium. (They fit the same pen clips as teh Kaweco Sport fountain pens.)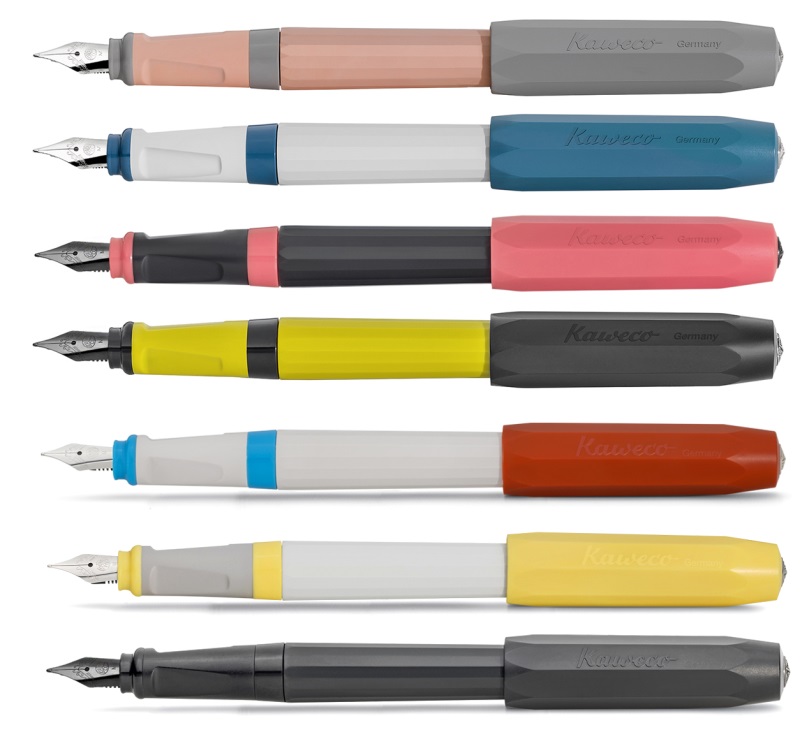 Currently available at our FLAX Oakland store.