Posted by Ellen Reilly on 15th Sep 2016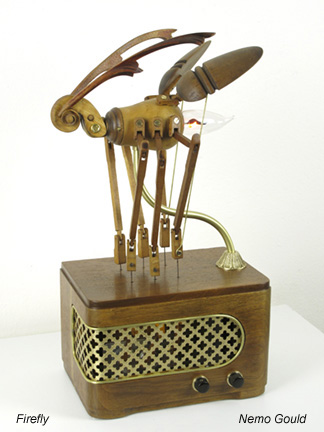 SCRAP, San Francisco's remarkable resource for recycled art supplies, celebrates it's 40th anniversary with an exhibition, Reclaimed: Elevating the Art of Reuse, and related commemorative events including a special evening gala, SCRAP40: I love that place!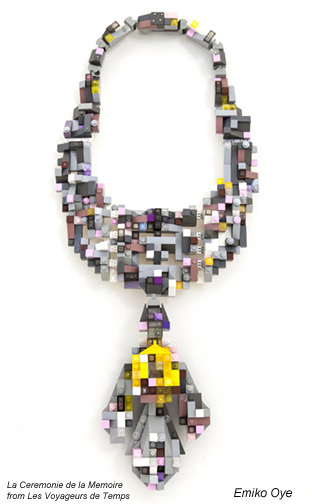 SCRAP was founded in 1976 by Ann Marie Theilen as a way to provide much-needed affordable art supplies for the teachers at San Francisco's Unified School District. Those supplies originally came from the discards of local businesses; however, anyone can donate. If you've gotten swept up in the art-of-decluttering trend, drop off your studio discards at 801 Toland Street. You'll be amazed at the treasure trove of creative tools and materials there.
Reclaimed: Elevating the Art of Reuse presents a wide range of artworks from kinetic sculpture and video, to paintings, assemblage and textile constructions. 43 Bay Area artists including Leah Virsik, Mansur Nurullah, Nemo Gould, Glenn Carter and Emiko Oye—to name a few—were accepted through a juried process. In addition to the jury-selected artists, several guest artists renowned for their use of reclaimed materials have been invited to exhibit, including mixed-media sculptor Mildred Howard, furniture designer Peter Gutkin, and filmmaker Craig Baldwin.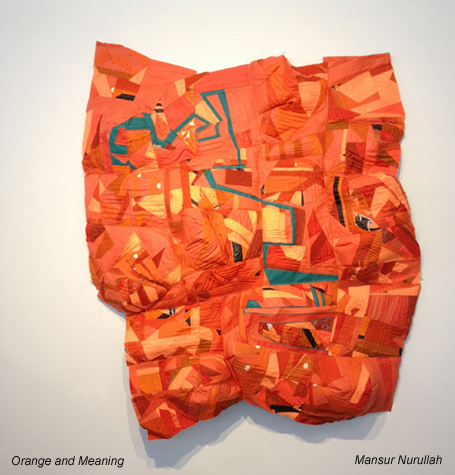 Over the years, SCRAP has not only supplied free and cheap resources to more than 500 teachers and more than 50,000 students annually, but in doing so, SCRAP has diverted more than 10 million pounds of materials from landfill.
Come celebrate SCRAP's long-term commitment to the arts, education, and the environment at SCRAP40: I love that place! on October 20 at the newly renovated, historic Bayview Opera House. Enjoy food, music, toasts and testimonials.
Be sure to see Reclaimed: Elevating the Art of Reuse, October 1–23 at the San Francisco Arts Education Project, located in the Minnesota Street Project, with a reception on October 8, 1–4 p.m. The opening day of Reclaimed coincides with Minnesota Street Project's First Saturdays, in which galleries stay open until 8 p.m. Join the SCRAP community for a free, event-filled closing day on October 23.
The SCRAP Art Show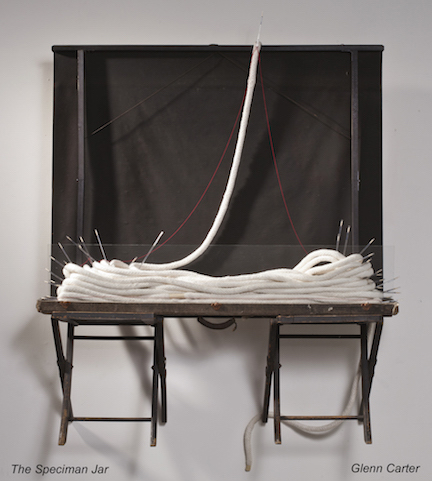 Reclaimed: Elevating the Art of Reuse
October 1–23, 2016
Gallery hours: Tue–Sat, 11 a.m.–5 p.m.
San Francisco Arts Education Project Gallery
1275 Minnesota Street, 2nd floor, San Francisco, CA
SCRAP40: I love that place!
October 20, 2016, 7:30 p.m.–10 p.m.
Bayview Opera House
4705 Third Street, San Francisco, CA
Tickets $25-$200 at www.scrap-sf.org
-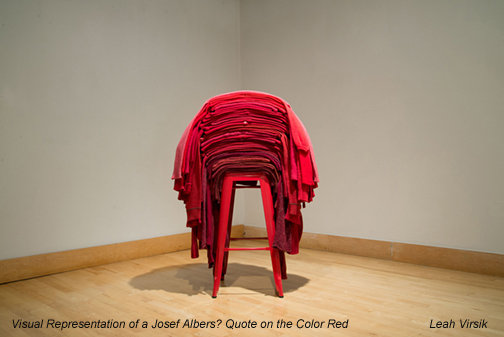 Images:
Firefly, Nemo Gould
La Ceremonie de la Memoire from Les Voyageurs de temps, Emiko Oye
Orange and Meaning, Mansur Nurullah
The Speciman Jar, Glenn Carter
Visual Representation of a Josef Albers? Quote on the Color Red, Leah Virsik