Posted by Ellen Reilly on 10th Sep 2015

Perhaps the most mystical of contemporary art I've seen in one exhibition is now being shown at The Contemporary Jewish Museum. Night Begins the Day: Rethinking Space, Time, and Beauty is thoughtful, provocative and mystical. The Jewish concept of time states that day begins at sundown. In context, this collection of sculpture, painting, photography, film and installation, by a diverse group of artists, expresses alternative ways of considering space, time and beauty, and in doing so, presents contemporary concepts of the sublime.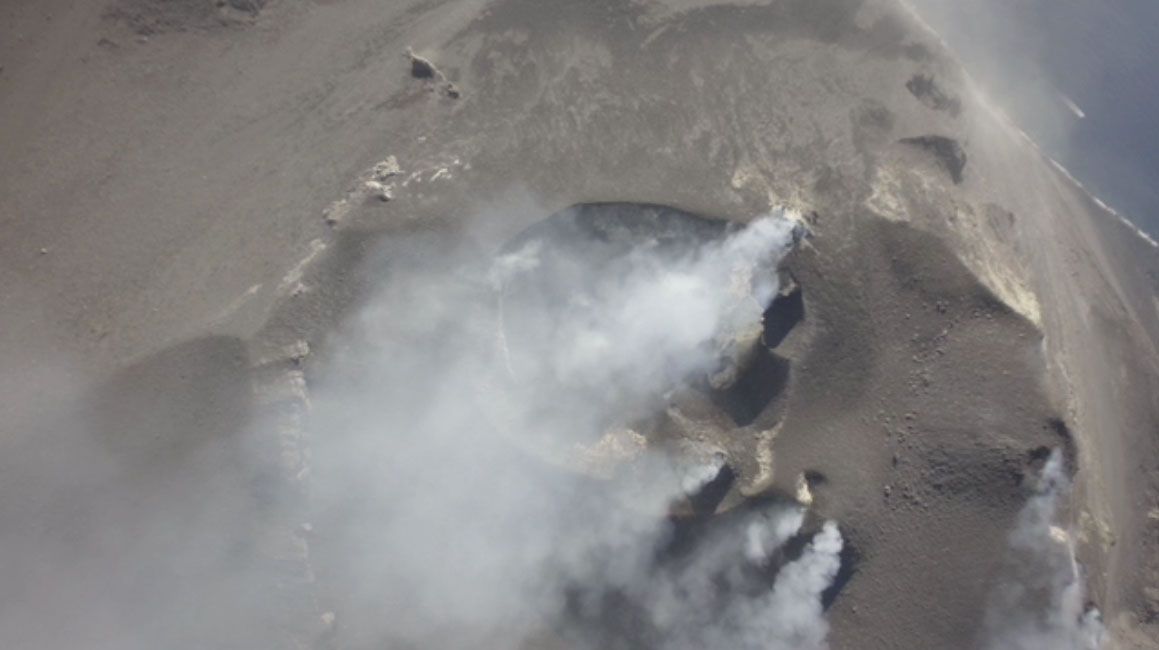 The artworks take us to places where we experience a sense of awe. In French artist Laurent Grasso's hauntingly beautiful film, "Soleil Noir", we follow a lone dog through the eerie ruins of Pompeii. We watch stars shimmer on a lake in Patagonia in Lisa K. Blatt's video, "clearest lake in the world." Antarctic divers take us to see the world under the frozen sky in "Encounters At The End of the World - Holy Diver," a film by Werner Herzog.
The sublime is experienced as awe, but also as terror, as in the photograph of the enormous Darvaza crater in the former Soviet Republic of Turkmenistan—the result of a terrible mistake made by oil explorers at the site of a natural gas field that has been burning since 1971. In "100 Suns", Bay Area artist Michael Light takes found military photographs and challenges us in how we perceive nuclear explosion.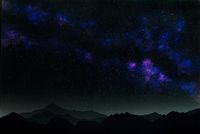 I was awe-struck by Scottish artist Katie Patterson's "Dying Star Letters"—literally, letters of condolence that she began drafting in 2010 for individual stellar deaths—those letters got me wondering about space and time. As did New York artist Josiah McElheny's brass and cut-lead crystal chandelier, "The Center Is Everywhere," designed with cosmologist David Weinberg, as a map of a small section of the universe.
Night Begins the Day features many other works and artists, including Los Angeles painter Peter Alexander, photographer Christopher Woodcock, Daniel Crooks' "A Garden of Parallel Paths", and a prototype section of The Long Now Foundation's 10,000 Year Clock.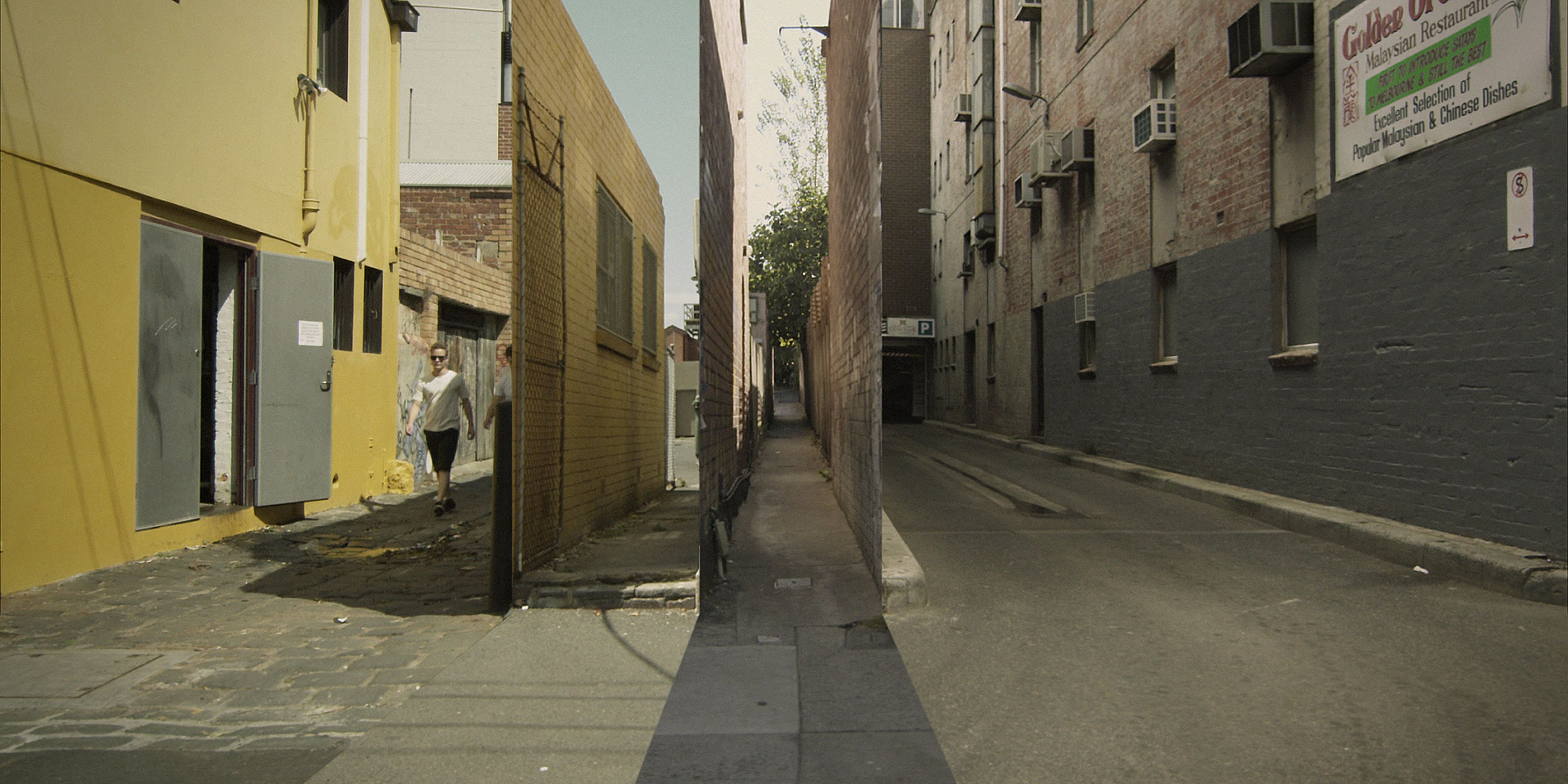 Night Begins the Day: Rethinking Space, Time, and Beauty, through September 20, at the CJM. Don't miss this one.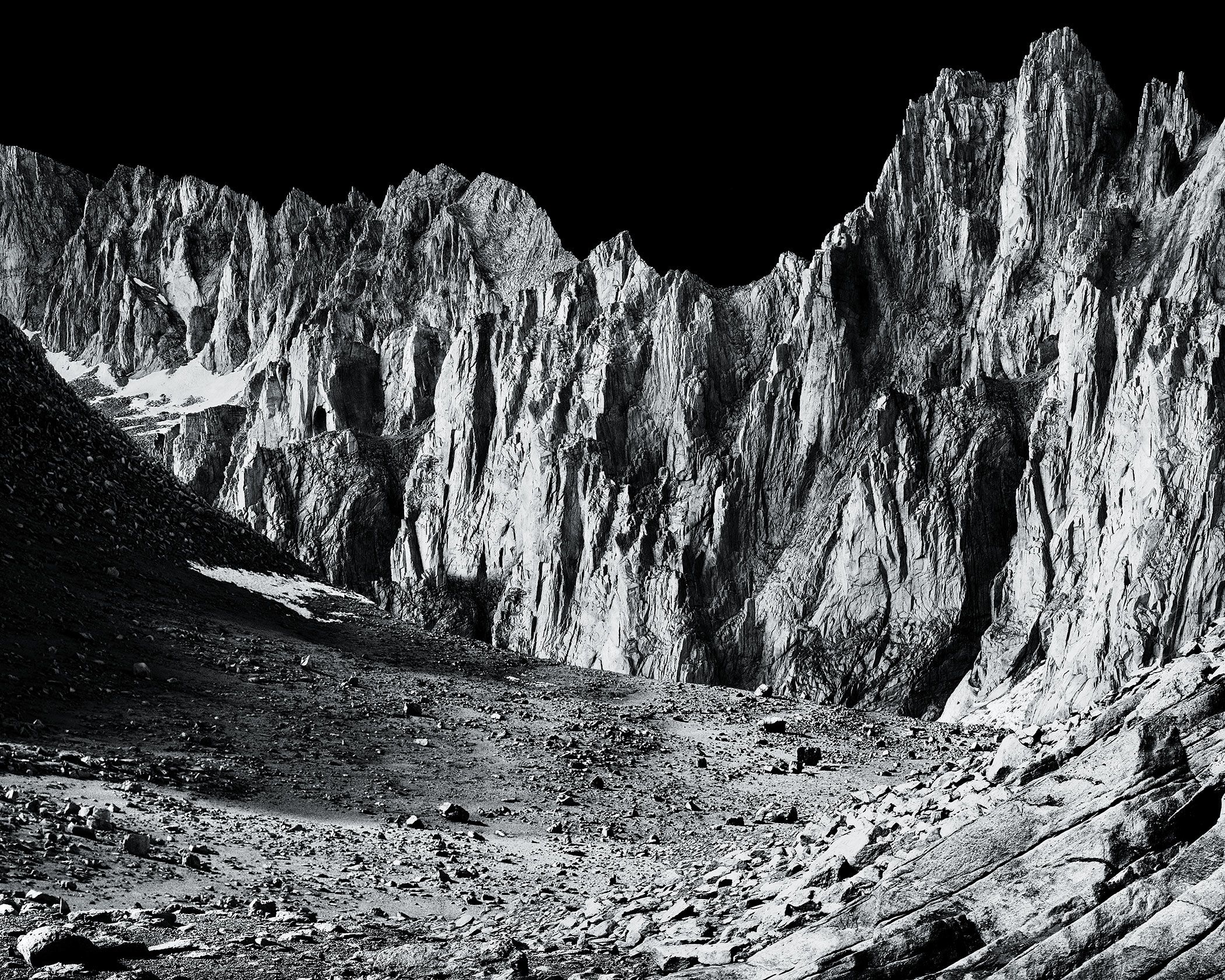 images top to bottom:
Peter Alexander, PA & PE, 1990. Acrylic and oil on canvas, 75 x 200 in. Image courtesy of the artist.
Laurent Grasso, Soleil Noir, 2014. 16mm film, 11:40 min, looped. Courtesy of the artist and Galerie Perrotin.
Vanessa Marsh, Mountains 10 from the series Falling, 2014. Chromogenic photogram, edition 1/3 unique prints +1 A/P, 40 x 60 in. Courtesy of the artist and Dolby Chadwick Gallery, San Francisco.
Daniel Crooks, A Garden of Parallel Paths, 2012. Single-channel high definition video, color, and sound, 16:09 min. Courtesy of the artist and Anna Schwartz Gallery, Australia.
Christopher Woodcock, The Great Western Divide —Trail Crest, 2011. C-print, 48 x 60 in. Courtesy of the artist and Benrubi Gallery, New York.