Posted by Ellen Reilly on 18th Mar 2014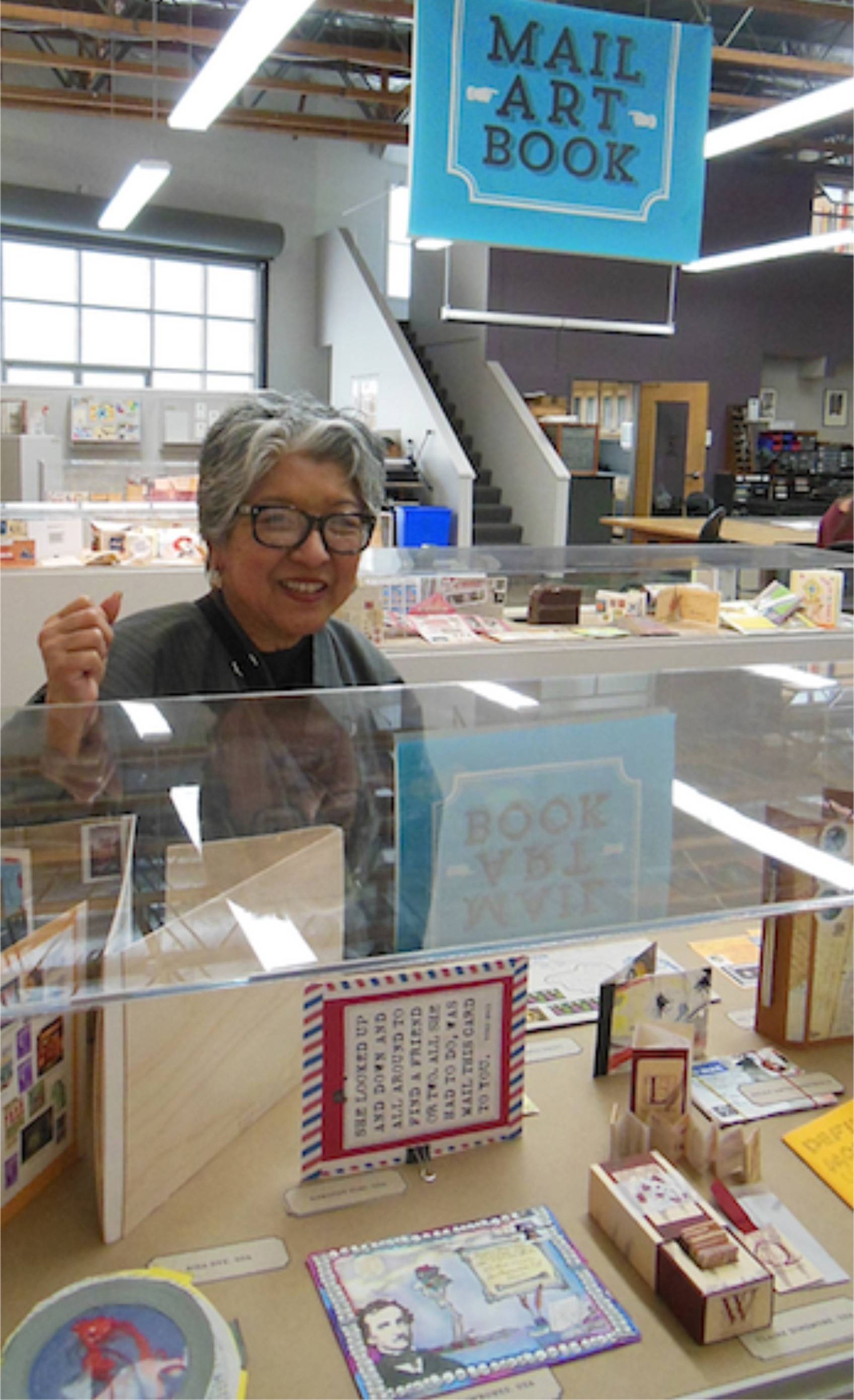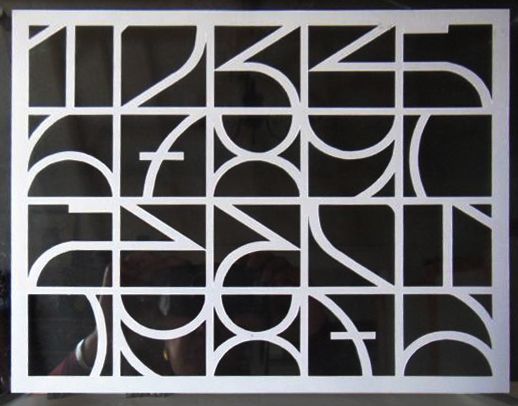 A diverse, eclectic Bay Area artist, Dorothy Yuki works in calligraphy, bookmaking, mail-art, and sketching; with fabric, metal, cut paper, pen & ink, and even repurposed materials. In her roles of artist, teacher and mentor, she is a very active participant in her community. Dorothy has shown her work at MMOCA's Altered Book Show, Kalligraphia at the San Francisco Main Library, Ruth's Table Retrospective, and at Arc for Scrap-SF.
Flax Interviews local artist Dorothy Yuki
You have studied and worked extensively in calligraphy and art book- making, using sculptural letterforms and cut papers. How did you discover your passion for this medium?
The question is difficult to answer. I do not know where my interests come from. As a child, my mother was always teaching me handicrafts. She said I was a 'strange' child. I would easily learn the things she taught me—crochet, knitting, tatting, embroidery and sewing. I made my first piece of clothing at age five. However, my studies at school were very academic; math and science were my favorites. I never had much time to do 'art'.
Like most of the farm kids in the area I where grew up, I joined the 4-H club where my focus was sewing. I won many blue ribbon awards at the County Fair and the California State Fair and even had the gall to enter the national Vogue Contest where I won an award, even though I was under age.
After high school, I wanted to be a doctor and attend a university. Although accepted to three schools, my father said that he couldn't afford to help me. (My five brothers would need the funds and I would just get married and be a mom.) So, he sent me to the only fashion design school he and my mother knew of—Hazmore School of Fashion Design in San Francisco—with the promise that, if after I finished the two year program, I still desired to go to college, he would help me. So I finished the design school in one year. Finally, in my last two years at college, I took some art classes. This was the beginning of my adventure into art and design.
Maybe the part about playing with paper and scissors came from playing with patterns and cutting fabric. The first distinct memory about art came when I was around 10 yrs old. A girl in the 8th grade drew girls with wedding dresses. I remember wishing I could do the same but never had time to do it.
Between 1964-1976, I ran a manufacturing company and also did the designing. We made aprons and accessories and supplied William-Sonoma with their aprons. I sold my company in 1976 to retire and raise my children, but instead of retiring, I became a design and production consultant to the San Francisco Fashion Industry in 1977 and continued to do special projects for Macy's, Winterland and Bill Graham Productions.
Calligraphy, book-making and sculptured letterforms came by and by. In the1980s, I studied with Anna Wolf (at U.C. Berkeley Extension and at Anna's home) and my interests in this particular part of art became stronger.
You have been part of groups like Friends of Calligraphy, the Correspondence Coop and SF Sketchers. Do you find that your creativity is more nourished by working within a group? And does this carry through when working on your own?
Yes. Being a part of Friends of Calligraphy gives me the opportunity to study with people who have the same interest and exposure to masters with whom I can take workshops. (You don't sound ridiculous talking about the shape of the letter 'a' for more than five minutes.)
Most groups nurture the interests and give you lots of new ideas that are shared. It does carry through working on ones own. The techniques become part of your own art or, at least, available for one to ponder.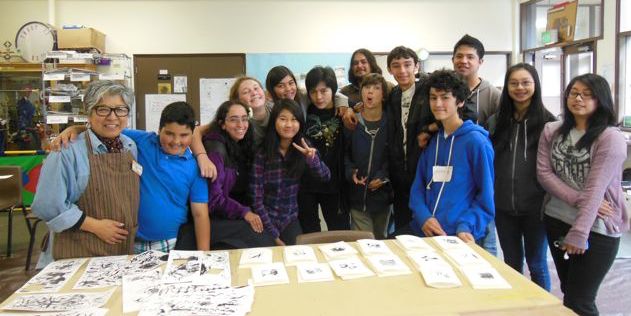 Tell us about your experience teaching (for example, at Camp Mather) and mentoring. How does it complement your work as an artist?
Teaching at Camp Mather was wonderful. I did not know what to expect. The age range was so big...from 3 - 70 yrs. You do learn to have at your disposal the tools that cover the learning curve. Teaching and mentoring opens your mind to the wonders of the human ability to see, not just visually but mentally. Perception is so important.
I also learned more about this at the Sierra Gorda Ecologial group in Queretaro Mexico, where I go to teach, usually twice a year, to communities to become self-sustaining and to teachers who go to small school villages to pass on ecological themes. I love it and probably get more out of it than I give!
Do you have a favorite teacher? Perhaps a calligrapher you studied with...
I do not have a favorite teacher but many favorites. I feel I have learned from all of my teachers, some more than others. However, a recent teacher, Yukimi Annaud, is one of the ones on the top of the list. My parents are at the very top.
Are there any upcoming shows or current projects you could tells us about?
I am now working on a piece for the Marin Museum of Contemporary Art 's Altered Book Show and a piece for a fund raiser for the Salvation Army...recycled art. I will be giving a workshop for Pacific Scribes , Letters without Nibs, in May.
Tell us what you like about shopping at Flax.
Flax is wonderful and has the most paper choices anywhere. The staff has always been so helpful and so knowledgeable. I like everyone there. Since I've been going there forever, I feel like they treat me like family. They have been so generous with many of the events that I have been a part of. They helped with the Asian Art Museums event, making armor with textured papers for the Terracotta Warrior exhibit, and the Friends of Calligraphy annual Trivial Pursuit event.
You can see more of Dorothy's work on her blog, Dot's Rainbow - Adventures in Art, at dotsrainbow.com.