As part of our weekend Artist in Residence Programs here at FLAX Oakland, please join us in welcoming artist Kasey Smith.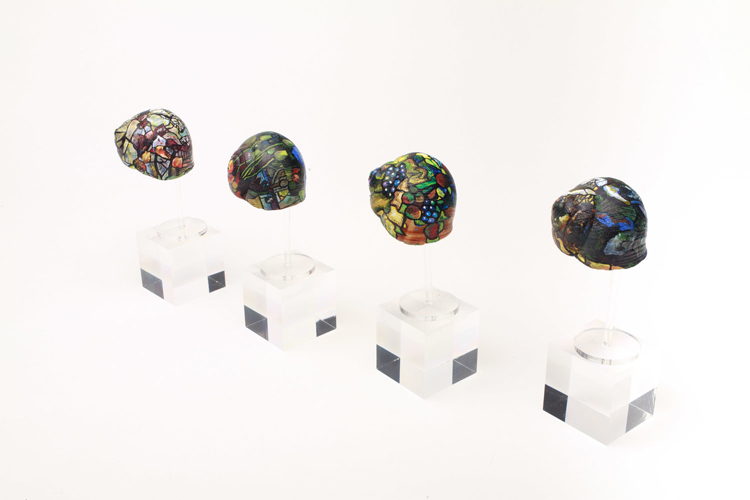 For the past two years, Kasey Smith has been working on a social practice painting project involving translating Louis Comfort Tiffany glass patterns onto escargot snail shells. Snails were introduced to California the same year Tiffany was born. As part of this project, Kasey has created a series of studio events where she invited people in for tea, and to talk about the dissimilar trajectories of worth between Tiffany's work and snail-based cuisine.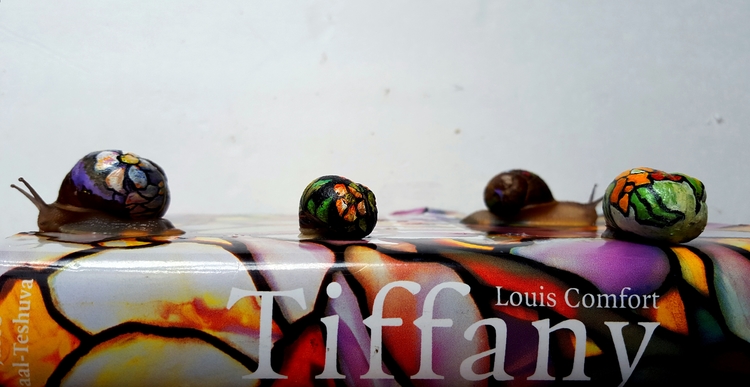 This weekend, Kasey will be working on these small acryic paintings at the FLAX Oakland store. She welcomes you into her FLAX Studio for a cup of tea and discussion about snails, stained glass, local ecology/history and non-canvas based painting approaches.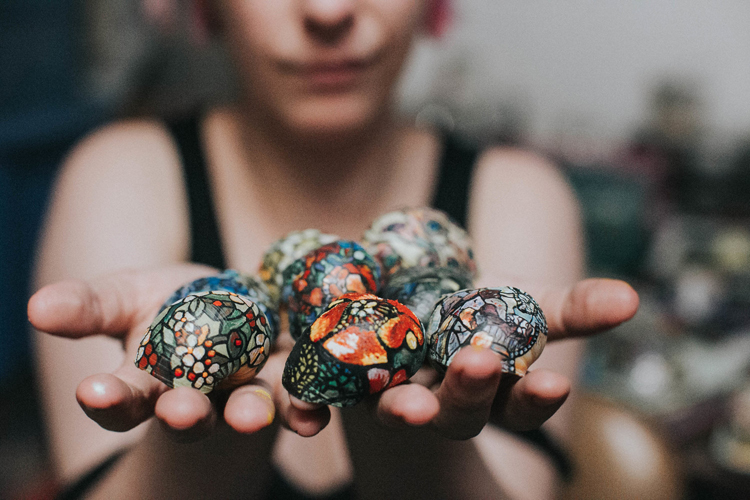 Visit Kasey's website: www.kaseysmith.net
Follow Kasey @ihazrabies