As part of our weekend Artist in Residence Programs here at FLAX Oakland, please join us in welcoming artist Heather Robinson.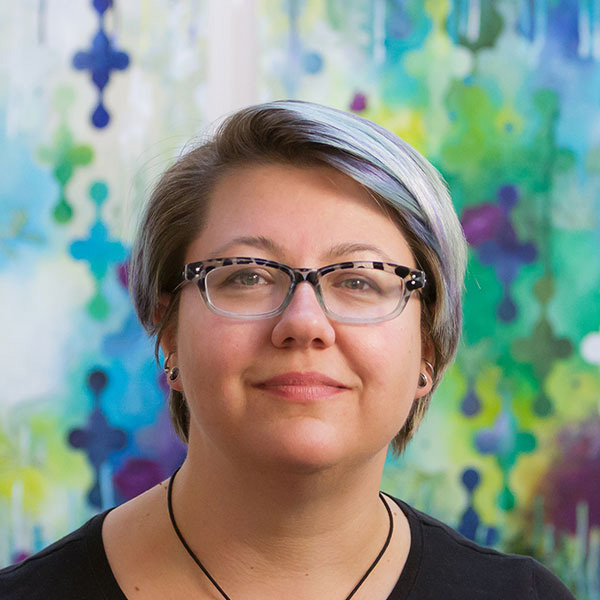 Heather is a San Francisco-based mixed media painter. She's been painting in her tiny studio in Mission Bernal since 2007. Her painting is an exploration of surface through geometric patterns, vivid color, and texture. Heather describes herself as having "a magpie-like attraction to bright, decorated objects, but an orderly mind, and a strong schooling (from my architectural design studies) to mistrust the superficial." These contradictory urges come together in her mixed media paintings.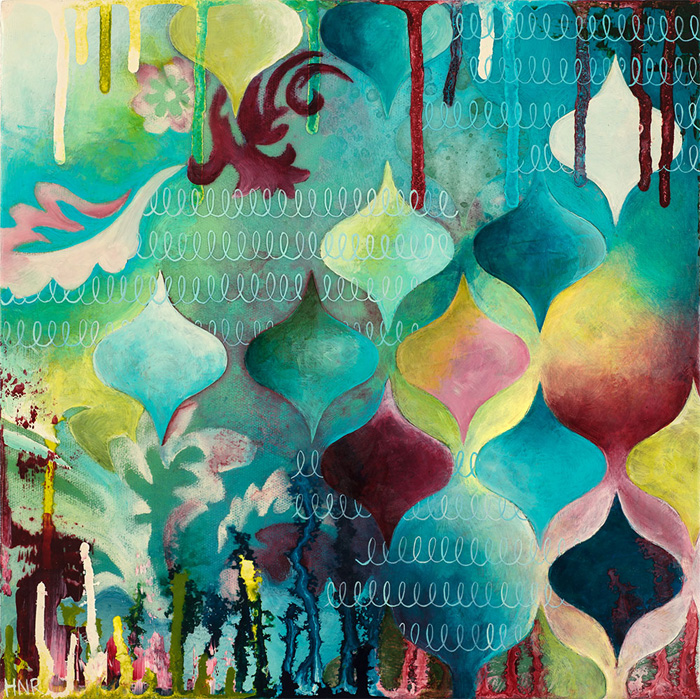 Her latest series layers acrylic paint and mixed media. The paintings begin with a repeating fabric, to which she adds rigid geometric patterns and unplanned drips, washes and crackle layers. Abstract florals and decorative elements make these paintings celebrations of surface and depth.
Visit Heather's site at: www.heatherrobinson.com
Follow Heather @hnrfineart