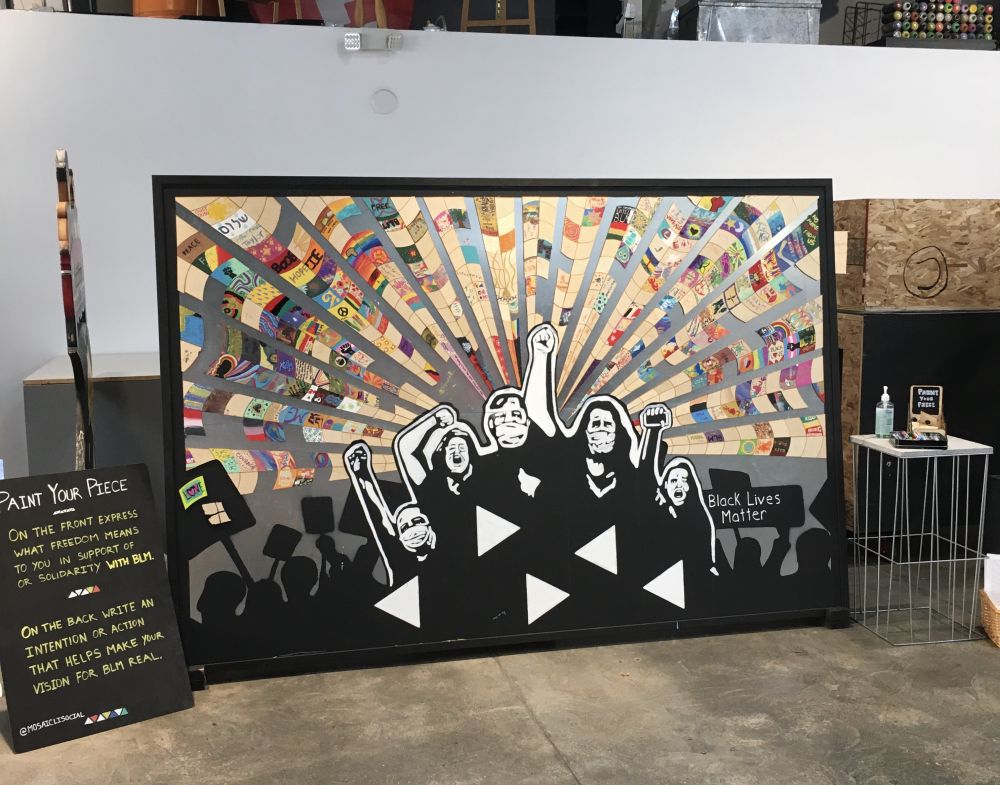 You are invited to come paint your piece! We have a community Mural, an interactive installation that is a mosaic of hundreds of laser cut wood pieces. Be a part of this public experience that invites participants to depict their dreams in solidarity with the Black Lives Matter movement and commit to at least one action toward making those dreams reality. For some, action might look like doubling down on joy, for others action could look like divesting from racist institutions, initiating difficult conversations, or supporting Black owned businesses.

In the past month the mural took on color and messages while on display near Lake Merritt (see video below). Through September it will reside at our Oakland store. Please come by, show your support, and add your piece in solidarity with BLM.
FLAX is honored to have donated the art supplies for the mural, a project brought to us by Mosaicli, a consulting and community building organization that uses collaborative art as a medium for social change. Proceeds from this initiative go toward Soul Shoppe, a PoC and women led organization working to bring anti-oppression work and increased Black representation to elementary school education.
Learn more at mosaicli.com/blmmural.
If you have an idea for its next location in Oakland, please email jeremy @ mosaicli.com.