Posted by Ellen Reilly on 1st Aug 2016
The Annual American Craft San Francisco Show, the largest juried fine craft show on the West Coast, will be at Fort Mason Center, August 5-7. There you can enjoy exceptionally fine handcrafted jewelry, apparel, furniture, and home décor by more than 220 artists from across the country. Show-goers will also have the opportunity to engage in special showcases with the overall theme, Modern Design Meets Craft. The showcases explore the influence of geography and climate on design; reveal emerging fashion and style trends; and encourage show-goers to experience the process of creating a piece of artwork or artisanal food.
Here is a sampling of some of the fabulous Bay Area artists who will be at the show: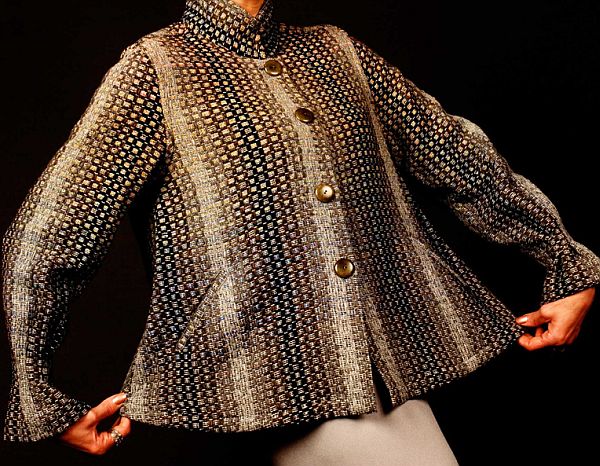 Arlene Wohl, from San Rafael, creates hand-woven clothing including jackets, coats, shrugs, tunics and hats.
"I love the idea and the process of selecting distinct yarns and weaving them into a cloth, I love the transformation that happens to the cloth when it becomes a garment, and I love it when the garment is worn and transforms the wearer just as the wearer transforms the garment."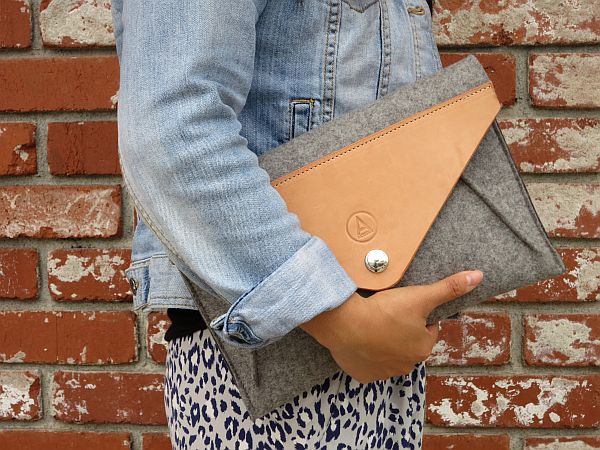 Audrey Jung is a native San Franciscan with a passion for making handbags. Her AudreyModern collection is based on the desire to make durable, functional bags with high quality materials, quality construction, and attention to detail. The design inspiration is simple, clean and modern.
"While searching for textiles I discovered wool felt and fell in love! This luxurious fabric leaves a very clean edge when cut and has a textural quality that is hard to describe."
Jenny Fong, of Modern Shibori, is a textile artist living and working in Berkeley, CA. Jenny is inspired by the architectural shapes and bold colors of the modern world. Contrasting mid-century modern geometric patterns against the organic nature of natural dyes, she creates unique beauty for your silhouette and home. She works only with natural fabrics such as cotton, silk and wool.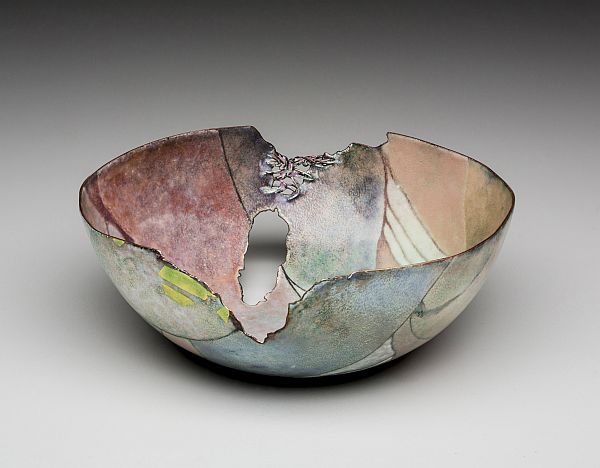 Judy Stone, El Cerrito, CA, has been enameling professionally since 1972. She is currently head of the enameling department at The Crucible in Oakland and the founder/Board President of the Center for Enamel Art. The American Craft Council Show in SF is only one of two shows in which she will be exhibiting in 2016.
Her unique enameled copper vessel forms are currently being shown in the enamel exhibition, "Little Dreams in Glass and Metal: Enameling in America from 1920 to the Present" at the Crocker Art Museum, Sacramento.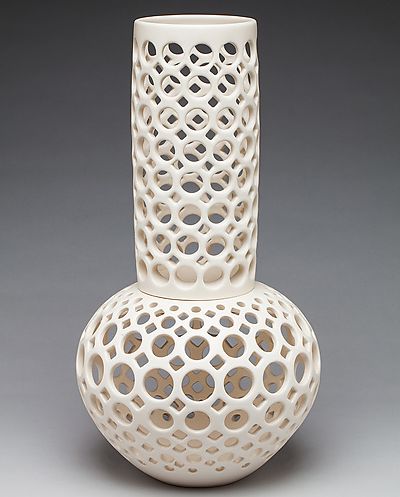 Lynne Meade is an award-winning ceramic artist working in wheel-thrown, hand-carved porcelain. From her studio in Oakland, she works with designers, architects and individual clients to create unique pieces of art for both public and private spaces.
"It is my greatest pleasure to make works that bring beauty into people's lives and enhance their everyday rituals and experiences."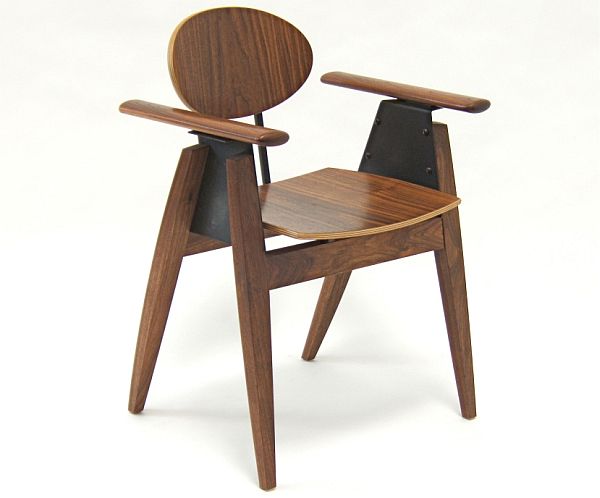 Scott Wynn, a licensed and practicing Architect, has been designing and building furniture since 1976. His workshop in San Francisco specializes in limited production, one of a kind, and commissioned work.
"It has always seemed to me a natural progression from an architect's involvement in designing spaces for activities, to designing the objects used in those activities."
American Craft San Francisco Show: Fort Mason Center, Festival Pavilion
August 5–7. Friday and Saturday, 10 a.m. – 6 p.m. Sunday, 11 a.m.– 5 p.m.
Admission is $14 for a one-day pass. FREE for American Craft Council members, and children 12 and under.
Click here for tickets and more info