Watercolor markers or brush pens have the versatility of a traditional watercolor packed into an easy to take-on-the-go form. They are the perfect tool for hand-lettering but can also create beautiful washes, gradients and drips. With so many brands coming out with their own version of a watercolor marker we decided to do a comparison of our most popular three: Kuretake's ZIG CLEAN COLOR Real Brush pens, Faber-Castell's Albrecht Dürer watercolor markers, and Royal Talen's ECOLINE brush pens.
The biggest difference between these three watercolor markers are the nibs.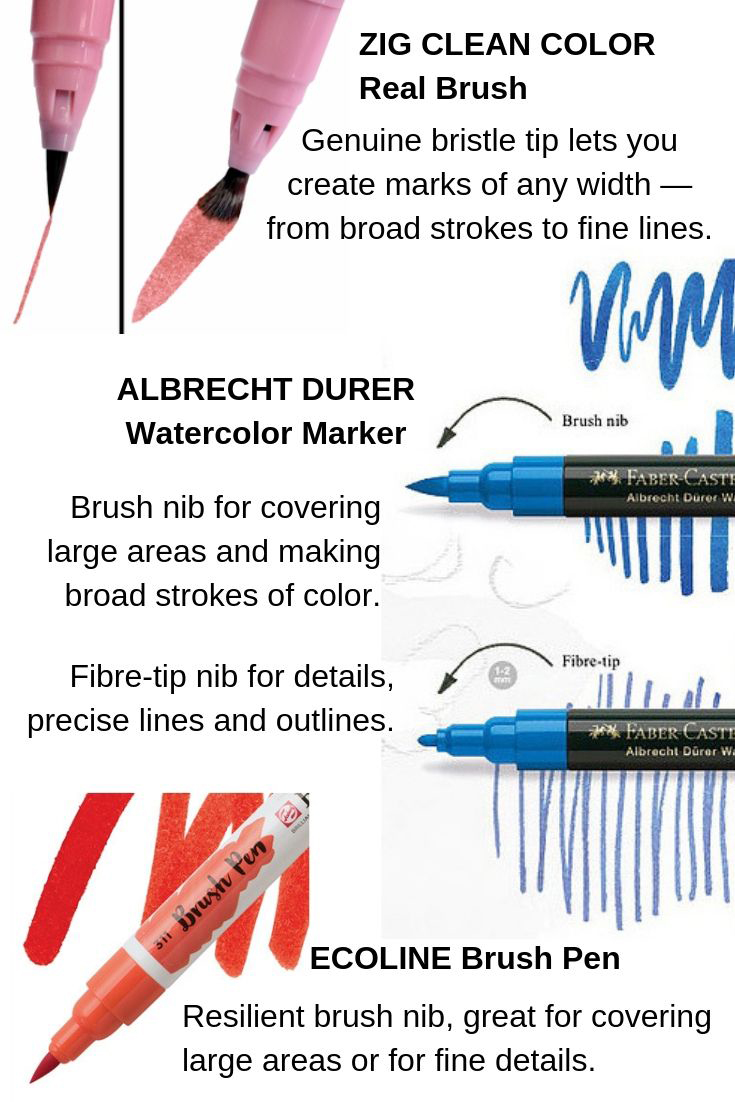 We did some swatch testing with all three brands. The ZIG Clean Color markers had the most brush-like qualities when used dry. All three blended beautifully when activated with water. The Albrecht Durer watercolor marker allowed for very clean lines, especially with the smaller fibre-tip end. The ECOLINE brush pens had a super vibrant color and were highly pigmented.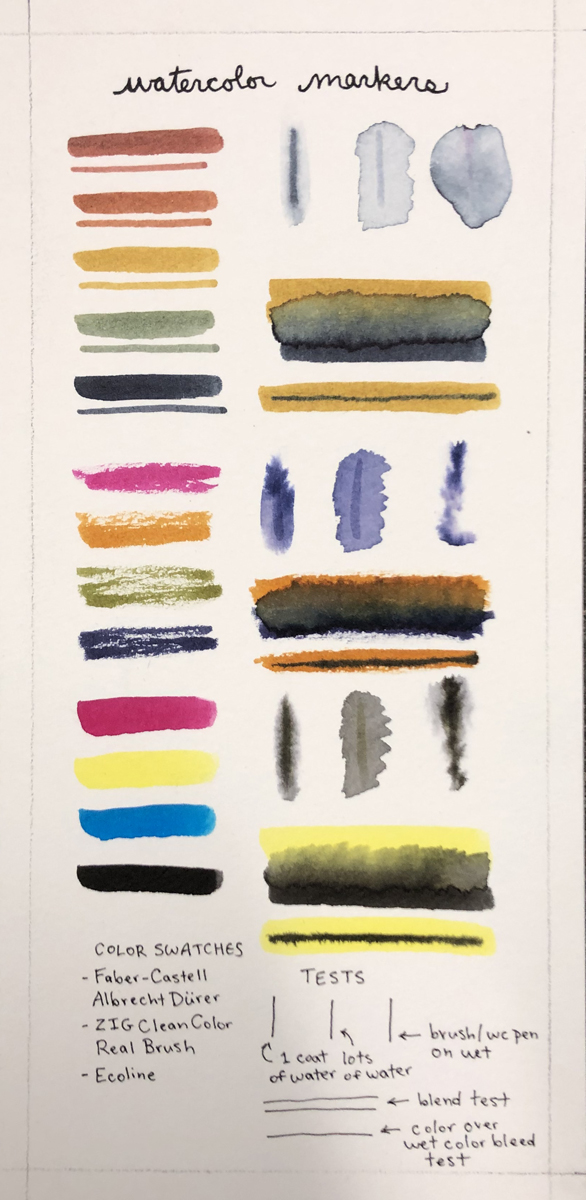 Here are some beautiful mushroom paintings created by Jane, head of our Fine Pen Department at the FLAX Oakland store. You can see more of her art on instagram @iylishr