Click here to view our full Calendar of Workshops & Events
---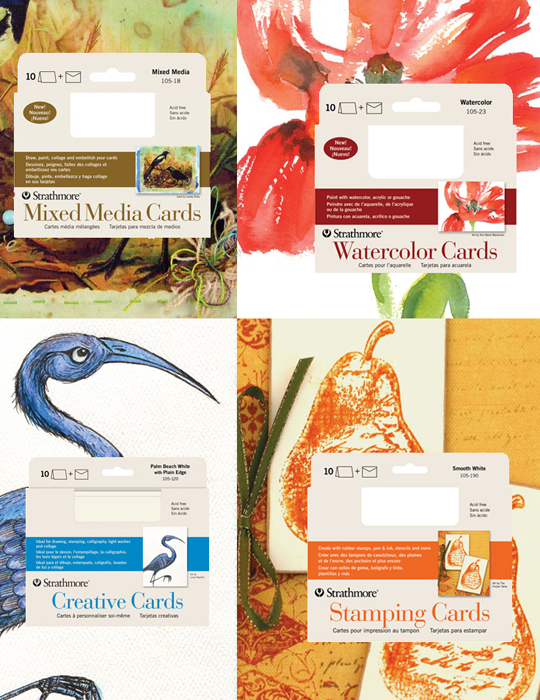 Strathmore Cards Workshop
Fort Mason Store
Friday, April 28, 2017, 3:30pm - 5:30pm
You can do anything with Strathmore cards! They come in such a wide variety of sizes and paper types, that artists working in any medium can find a card that best suits their needs. Kari Foteff, Starthmore artist, will show you just how easy it is to communicate beautiful thoughts and visual images through hand made cards on artist-quality paper!
Sign up early, seats are limited.
---
Daniel Smith Watercolor Workshop
Fort Mason Store
Saturday, April 29, 2017, 1pm - 3pm
Join us for an in depth look at Daniel Smith Watercolors. Known throughout the world, Daniel Smith is an innovator in creating highly pigmented and vibrant paints. Their vast selection of colors include the exciting PrimaTek colors made from naturally occurring mineral pigments like Amethyst and Hematite, which have amazing granulating properties that create striking texture and depth. Curious about Quinacridone pigments? Ever wonder where in the world the color Serpentine comes from or how a color gets its name? This presentation is the perfect opportunity to get those questions answered and more!
Please sign up for this FREE workshop, seats are limited.
---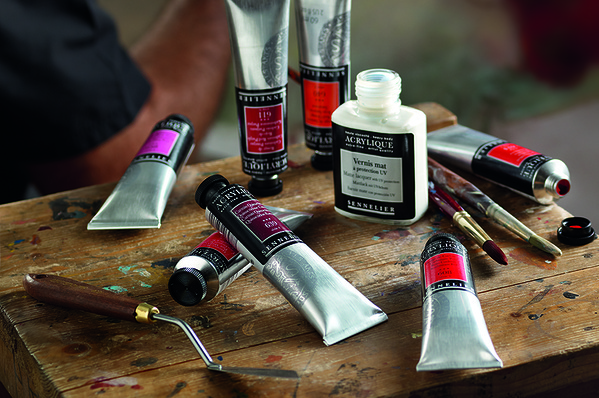 Sennelier Acrylic Workshop
Oakland Store
Saturday, April 29, 2017, 1pm - 3pm
Joie de Acrylic!
Oh là là, the best of France will be at FLAX. Join us for an afternoon with Sennelier and learn why these paints are the go to acrylics for the discerning artist. Sennelier, has been synonymous with quality, artist-driven innovation and the commitment to the advancement of art and art materials since 1887. See for yourself how smooth these French, extra fine acrylics are. View the intensity of their colors up close and we're sure you'll be as hooked as we are.
Bring your beret!
Seats are always limited, so please sign up early.
---
Fort Mason Store
Sunday, April 30, 2017, 2pm - 4pm
Want to see your art on Muni buses?
Join us April 30th to receive details on Muni Art 2018! Pick up your application, get your questions answered and meet the 2017 Muni artists!
About Muni Art -
In 2018, Muni Art celebrates it's third amazing year by adding five poets! Yes, this year San Francisco Beautiful, the SFMTA and Supervisor London Breed, transform ordinary buses into art galleries and for the first time local poets will be included. The 100 Muni Art buses will showcase this year's theme, "The Art of Poetry in San Francisco". Visit sfbeautiful.org/muniart for more information.
RSVP for free at sfbeautiful.org/april30
---
More Upcoming 2017 Workshops!
Sennelier Acrylic Workshop - April 29, 1pm - 3pm, Oakland Store
MUNI Art Project 2017 Reception - April 30, 2pm - 4pm, Fort Mason Store
---
Past Workshops & Events