Get to know your greys! Daniel Smith has been collaborating with artists to bring new greys to their signature series of watercolor paints. Be the first to get your hands on some of these new colors at our Daniel Smith Watercolor Seminar at the FLAX Oakland store on March 23rd. CLICK HERE to reserve your spot! All Daniel Smith watercolors will be 25% off the day of the workshop.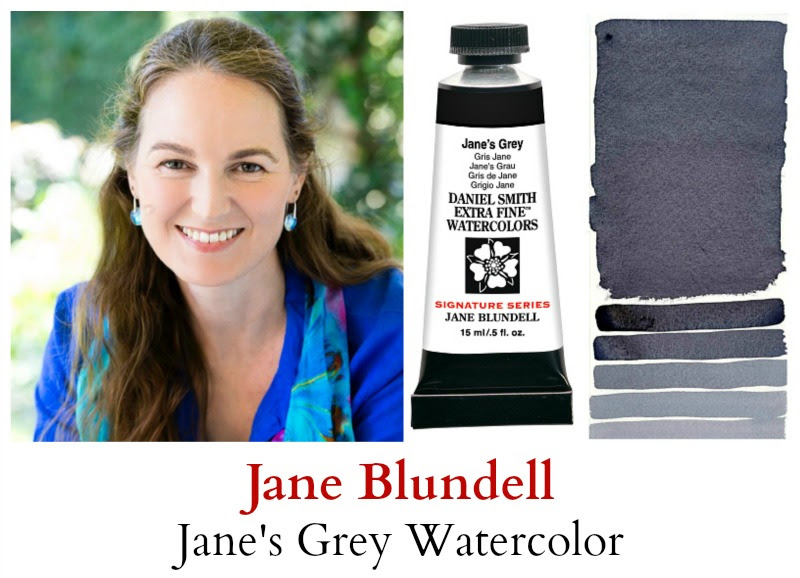 Jane's Grey: Last year Daniel Smith began working with artist Jane Blundell on manufacturing Jane's Grey, first as a half pan and now in a 15 ml tube! Jane's Grey is a mix of Burnt Sienna and Ultramarine Blue. Unlike most greys on the market, this version does not contain black. This neutral tint is non-staining and works great when lifting color to create clouds in a stormy sky. Perfect for skies, shadows, windows and concrete, and to deepen another color.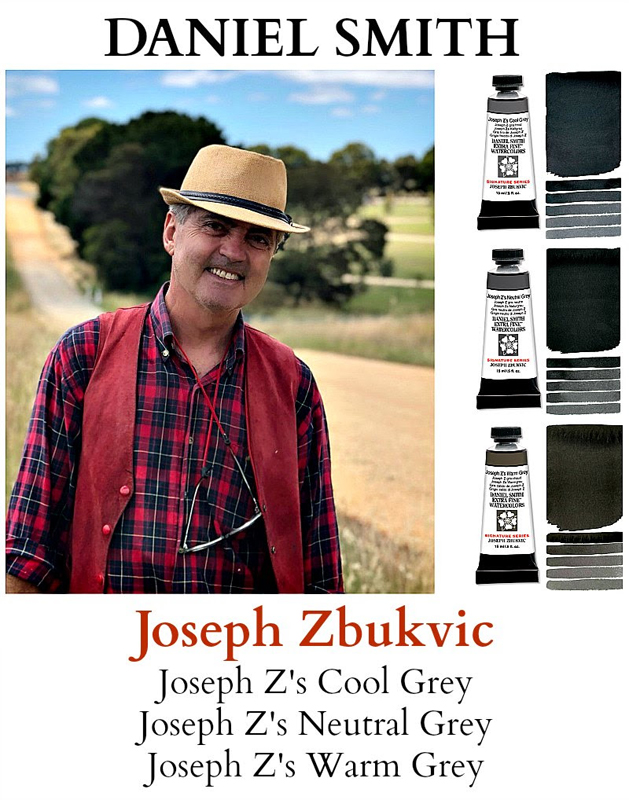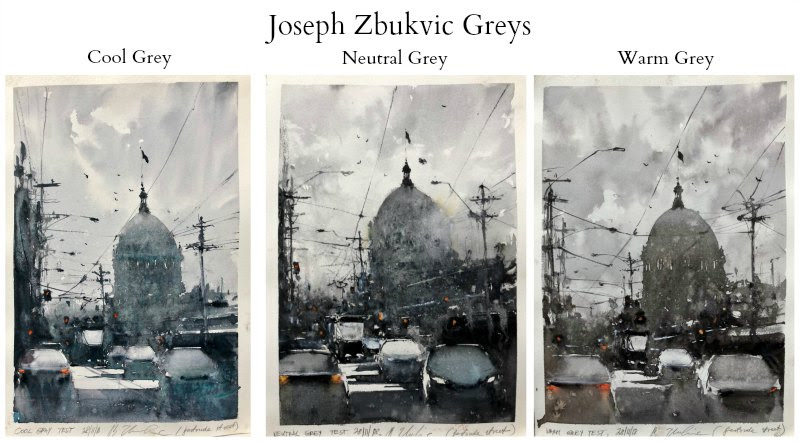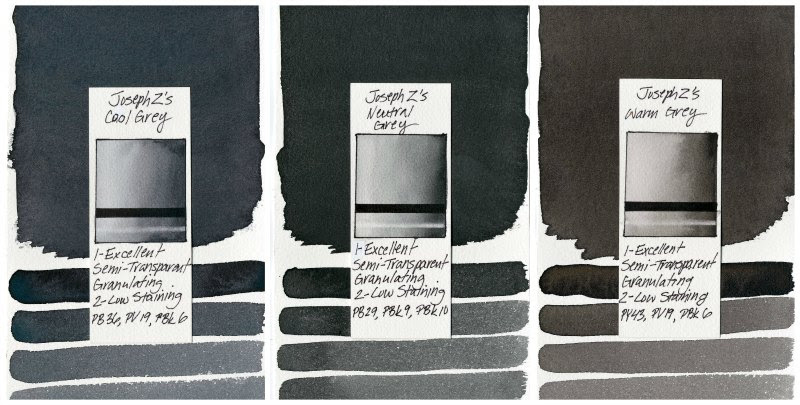 Joseph Z's trio of greys (Cool, Neutral and Warm) were created in partnership with Master Artist Joseph Zbukvic.
"I'm asked endlessly what grey I use. I actually make up my own using just about every colour on my palette…." – Joseph Zbukvic.
These three greys were designed to reflect the changing light at different parts of the day. They are particularly useful when painting outdoors - when time is short and the light is constantly changing.
Gray Titanium is a single pigment, mid-tone, warm grey with slightly yellow undertones. It both lightens and neutralizes colors it is mixed with. Wonderful for animals such as elephants and tortoises, and for birds whose feathers offer a good camouflage for blending into dry woodlands, savannas, and deserts. It also works well with urban landscapes where granulation of this grey suggests concrete.