BENU fountain pens are designed and handcrafted by a small company in Moscow. The pens are made from a high-quality resin with glossy, pearlescent, dazzling jewel, and color shifting effects. The resin for each pen is prepared separately. These pens are lightweight but very durable. They come with steel nibs available in Extra Fine, Fine, Medium, and Broad. They come with a standard international converter and can also take ink cartridges.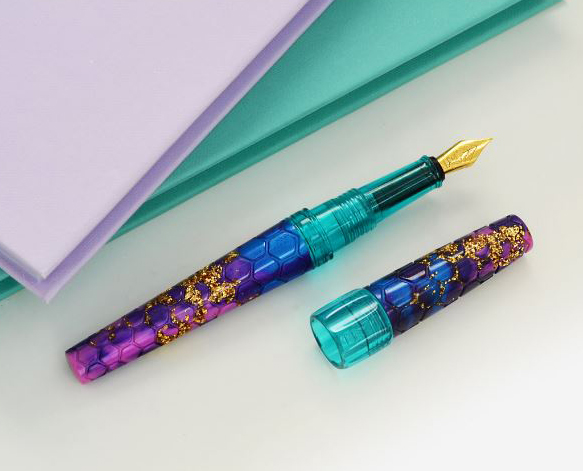 The Hexagon Pen: Graphic and flamboyant, the pens in this collection feature a pattern from nature's most perfect six-sided polygon shapes. Aesthetically pleasing, balanced, and harmonious, with its seamless symmetry and balance, Hexagons are the true inspirations for those who prefer edgy geometry design. A striking contrast of the austere pattern and madly vivid color pallet complete the pens' incomparable style.

The BENU Minima collection is a perfect choice for those who need a portable pen to carry everywhere. Pocket –sized, 4.9 inches in length, the pens has a flawlessly handmade body with eight facets that prevent the pen from rolling and provide a great brilliance with reflected light.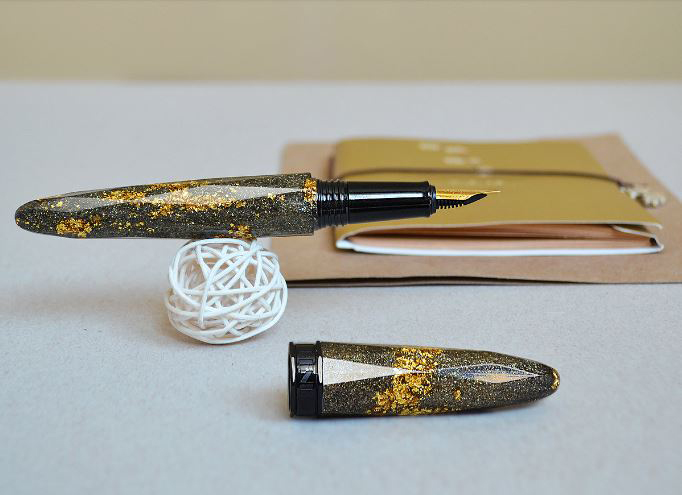 The Briolette Collection: A beautiful gemstone deserves a beautiful cut! To highlight the visual appeal of the material we created the models that have their entire body covered with long facets. Each cut gives the pens specific shapes that prevent them from rolling and enables the true color and brilliance of the material to emerge. The collection offers fountain pens that can be used with both long international standard converters and cartridges.

The Chameleon Collection features pens like you have never seen before. The unique, three-sided shape fuses graceful elegance with unorthodox boldness. The incredible chameleon-like material allows colors to change depending on the angle from which you are looking at the pens.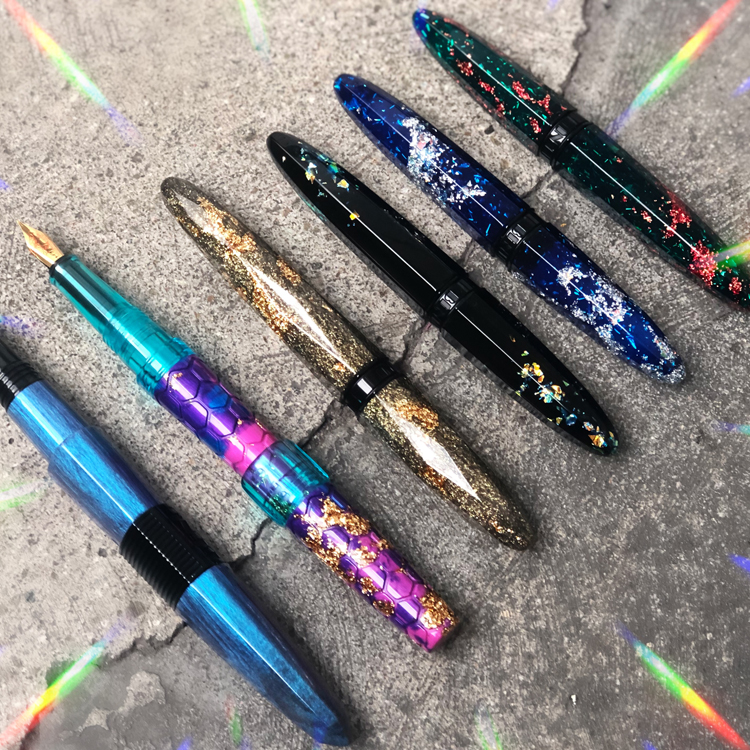 For further inquiries and info, call us at 510-867-2324 and ask for our Fine Pen Department, or better yet, visit our FLAX Oakland store to try out our selection of Benu fountain pens for yourself!