Posted by Ellen Reilly on 1st Dec 2013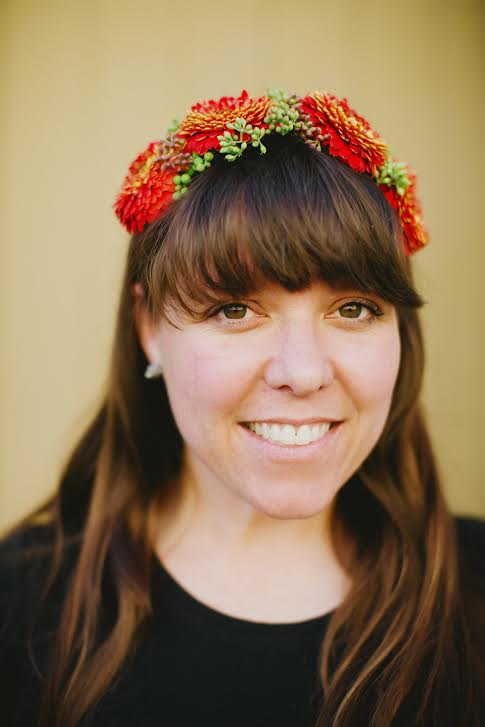 Madeline runs her own design studio where she creates unique accessories for life's special celebrations, which include flowers, illustrations, furnishings and tabletop accessories.
Flax interviews local artist Madeline Trait
What's your training/background (how did you get into it)?
I have always been creative and I got my degree in architecture and have worked as an interior architectural designer for about 10 years. I got into this because I started helping friends with their weddings and really enjoyed the amount of creativity and freedom to do interesting design. So I thought this could be a really fulfilling career and starting teaching myself the basics of event and floral design which wasn't a stretch given my background.
What inspires you as an artist?
As an artist, nature and flowers are a really big inspiration point for me. Seeing other artists work is also really inspiring, the things people come up with is just amazing and makes me want to work that much harder.
Describe the processes you use to create your pieces, like the the ones in the photographs shown here.
The process for my cake toppers and celebration accessories is that I first illustrate the design and then scan it into the computer. I edit it with various computer graphics programs and send a digital file to the laser cutter to cut it out of wood. Once I get it back I pick a color scheme and start painting.
For my event clients the process is slightly different. I first consult with them to decide on an overall design concept. Then I start working on the design of the various details such as decorative installations, table numbers, escort cards, etc.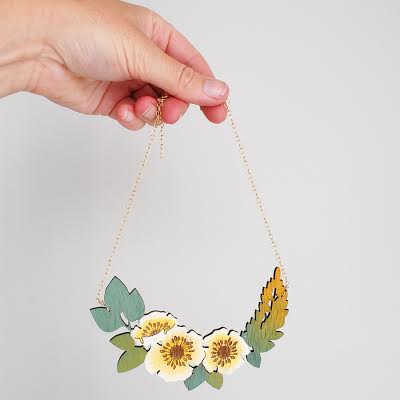 Since each project is different, each one requires different processes. However all of them start as sketches that are presented to the client and once a final design is approved I start executing it. Sometimes it can be simple illustrations or it can be a project where a lot of cutting and gluing is involved. All them do require a knowledge of where to acquire all the various materials and that's where Flax is invaluable.
So you shop at FLAX. Tell us what you like about it.
I shop at Flax on a regular basis. I like it because there's a variety of products and this is especially helpful when I am working on a wedding. I am usually looking for very specific items or colors and it always turns out that Flax has the most variety over other stores. I also like it because there's always new product that I haven't seen before which is important for weddings because you're always looking for something that's new and different and hasn't been done before.
Tell us about your current work.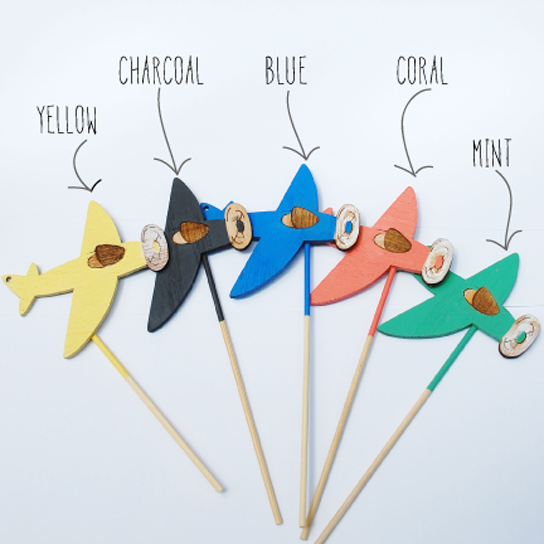 I get to work on a variety of different design projects throughout the year as I have multiple different areas of service and product that I provide for my clients. I have a product line of celebration accessories and have recently been designing a bit of jewelry as well. I am also working on the design for several events as the other part of my business is as an event design and floral studio. Right now I am gearing up for the holidays and will be at the Renegade Craft Fair on December 21 and 22nd selling my products.
Are you available for holiday work?
Yes I'm available for holiday work such as holiday parties which can encompass custom decorative elements as well as the flowers. I also make custom wreaths and have been developing new products such as ornaments and holiday cake toppers.
Where can we see your work?
You can mainly see my work on my website as well as Etsy. You can come see some of my product in person at the Renegade Craft Fair. I will not only have work that is on my website but a couple new things as well, as I am always experimenting and coming up with new things.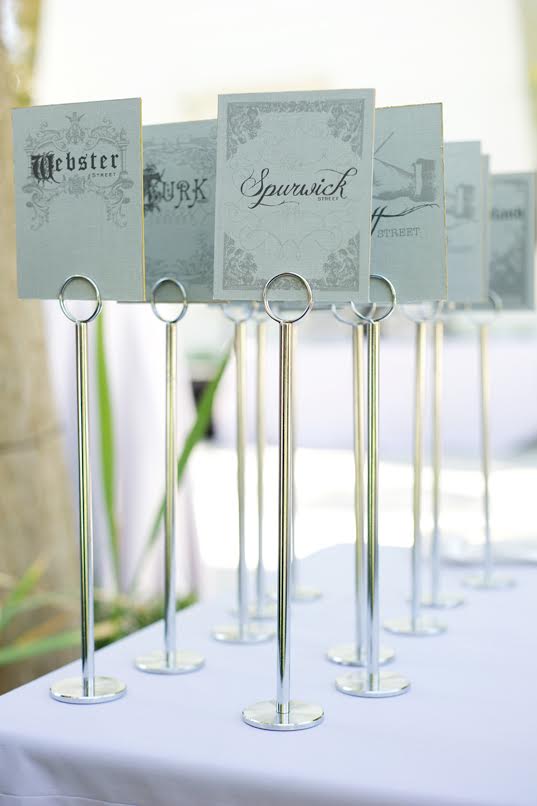 Photo Credits:
(in order of appearance)
1. Portrait of Madeline Trait
2. Table name for a wedding client. Designed in Adobe Illustrator, then laser cut and etched out of chipboard.
3. Necklace. Design is illustrated, laser cut, then hand-painted.
4. Cake toppers. Design is illustrated, laser cut from 1/8″ plywood, then hand-painted.
5. Wedding table names. Based on Victorian book covers and apothecary jars, printed on linen book paper and adhered to chipboard with painted edges.