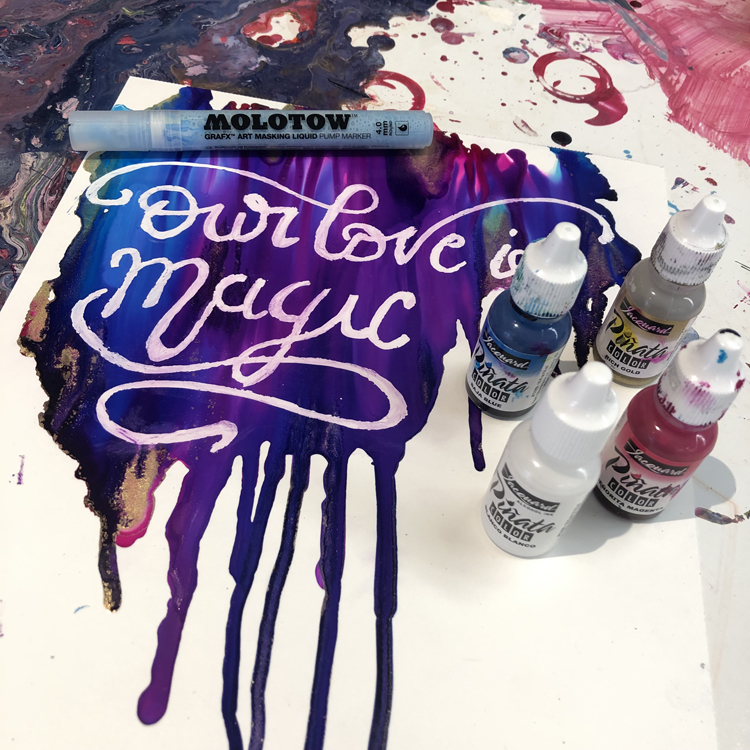 Step 1: Write your message in masking fluid
Write your message of love using a Molotow Masking Fluid Pen. Make sure you shake the pen well before you begin to write. The masking fluid will adhere to the paper covering up any areas where you don't want the ink to adhere. For fine or detailed lettering you will want to apply two coats of the masking fluid, making sure that each layer is completely dry before you apply the next. Molotow's Masking Fluid Pen is perfect for hand lettering and covering fine details. You can also use other masking fluids like Dr. Ph. Martin's Frisket Mask Liquid which can be applied with a brush. For this project we used Legion's Yupo Paper as a surface. Yupo is a synthetic non-absorbent, paper that repels water. Its ultra-smooth surface allows inks to move and flow.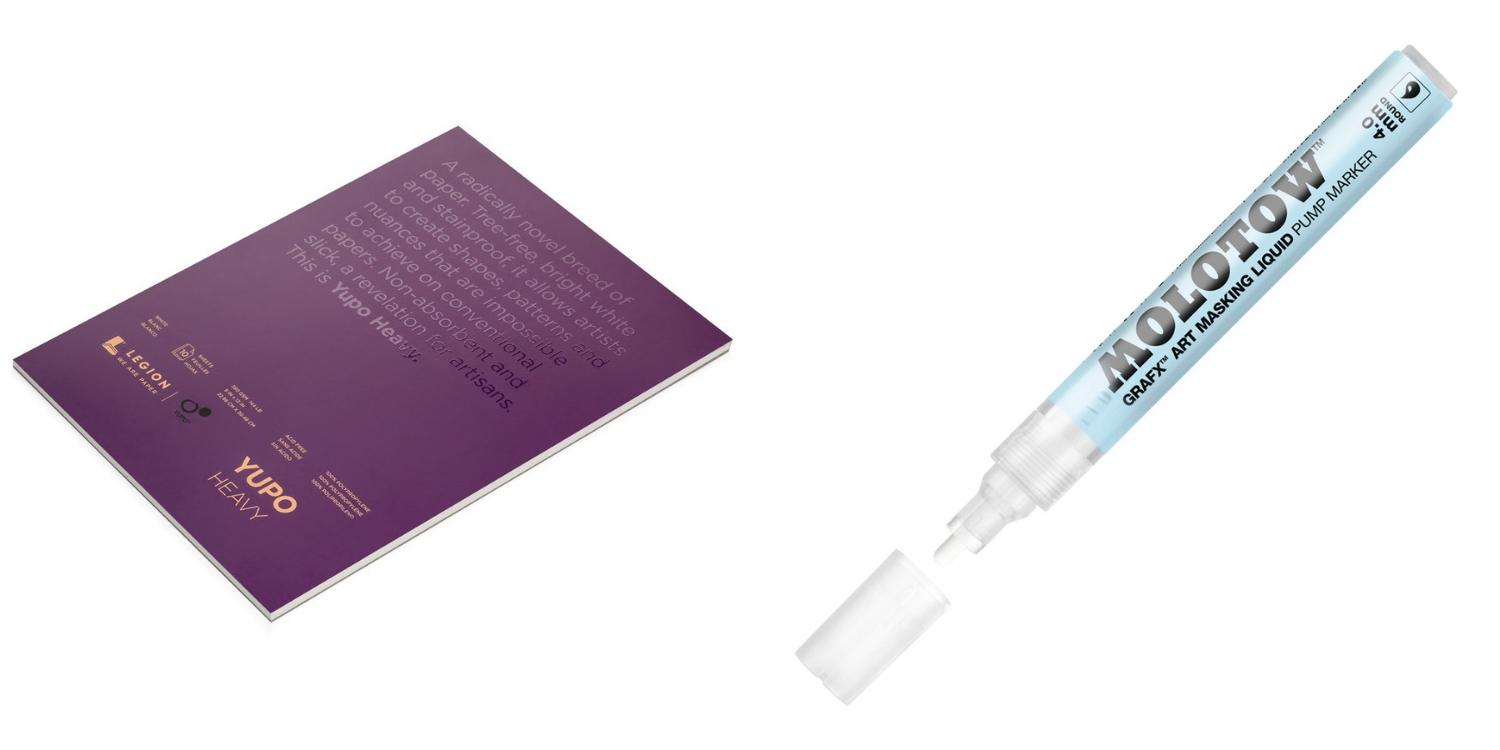 Step 2: Let your colors flow

Jacquard Pinata Inks are alcohol based, highly saturated, transparent inks that can be applied directly from the bottle. These inks will spread out as soon as they hit the Yupo paper so start with just a drop or two. We recommend no more than two to three colors plus white or a metallic so that the colors don't get too muddy as they blend. Pinata Metallic Inks contain metallic particles that will sit on top of the other inks creating some really interesting effects. You will definitely want to shake those inks well before applying them. Because the inks flow so beautifully across the paper, we like to pick the paper up and tilt it back and forth to allow gravity to help the ink flow. You will not have much control over this process. In fact, the best philosophy to adopt is to follow the ink where it wants to go. You will almost always be pleasantly surprised by the result. (Wear gloves if you don't want ink on your hands.)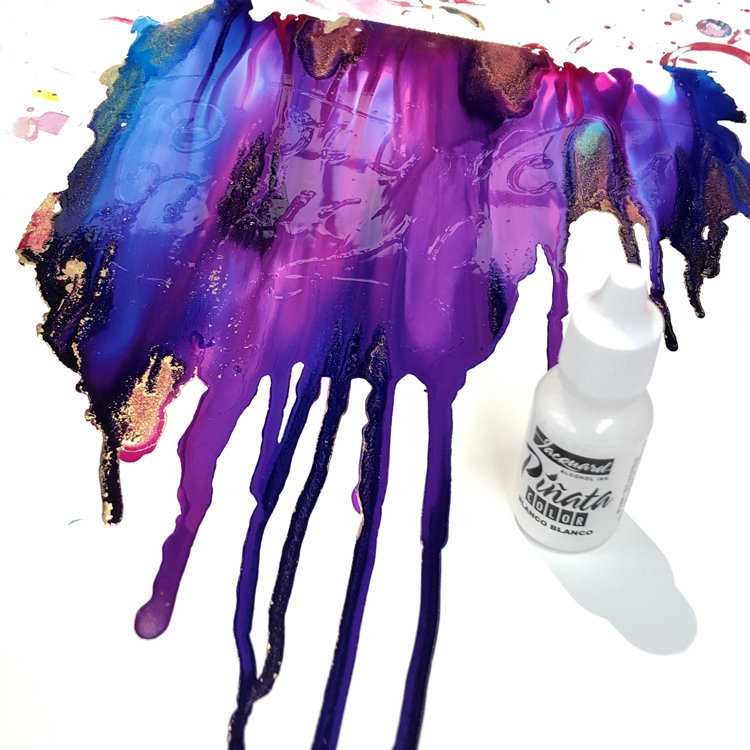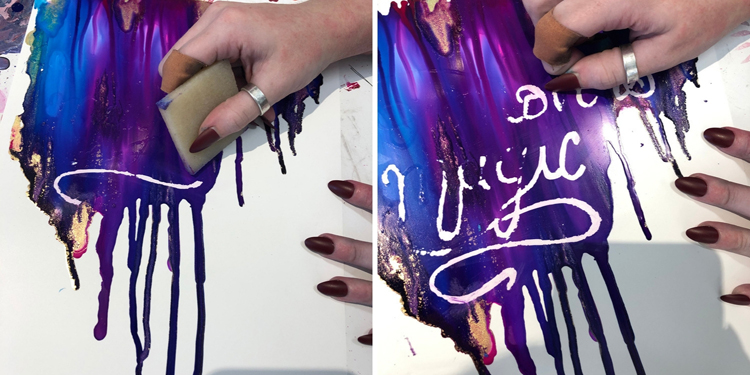 Step 3: The reveal
Make sure the ink is completely dry before you begin to remove the masking fluid! As the ink dries and settles you'll be able to see a faint outline of where your masking fluid was applied. To remove the masking fluid, we used a rubber cement eraser. If you've only applied a light layer of ink or if you've used watercolors instead of alcohol inks, you should be able to remove the masking fluid simply by rubbing it with your finger. We found that once we started removing the fluid with the eraser, we were able to pull the rest up with our fingers. The masking fluid will be gummy and elastic and should pull clean away from the surface of the Yupo paper. You can clean up the edges with a smaller eraser or your fingertips.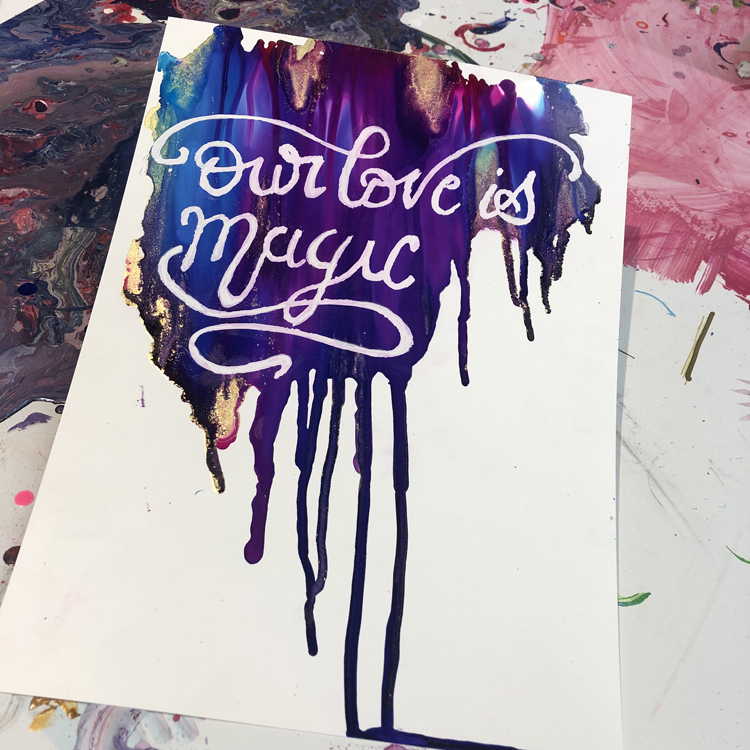 We hope you'll have as much fun experimenting with these few products as we did. Let us know your experiences and as always, #ASK FLAX for all your art & design questions. Email us at info@flaxart.com. Find us on facebook @Flaxartdesign and instagram @flaxart
Call us at our Fort Mason store at 415-530-3510