Posted by Flax on 31st Mar 2015
Each year we celebrate Earth Day all April long! In 2015 we donated a percentage of ALL FLAX SALES to Save the Bay. This money will go directly toward habitat restoration and free educational programs. Learn more...
Earth Day 2015
For more than 50 years Save The Bay has been leading efforts to protect, preserve and restore the San Francisco Bay. Each year they engage thousands of supporters through volunteering, educational outreach and hands-on restoration. We chose to partner with Save the Bay this year as we have observed with appreciation over the years the positive impact they've had upon our local environment.
As an organization Save the Bay inspires community action by providing all residents with the chance to make a difference in their own backyards through both advocacy and volunteer opportunities along the shoreline. Their policy and restoration teams join forces with scientists and policymakers to ensure the long-term health of the Bay, our region's most important natural resource and the cornerstone of our environment, economy, and quality of life.
How does trash in our streets become trash in our Bay? Take the Save the Bay Quiz
---
Earth Day 2014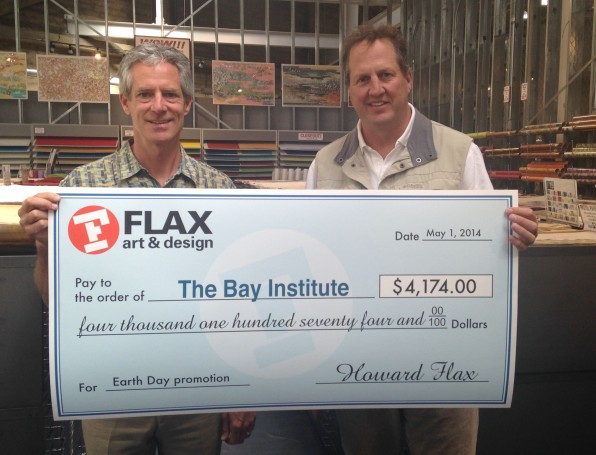 Since 1981, The Bay Institute has applied its mission to protect, restore and inspire the conservation of San Francisco Bay and its watershed, from the Sierra to the sea. The organization is at the forefront of advocacy, policy, and research programs to preserve California's most important natural resource.
Additionally, in partnership with the Aquarium of the Bay, the Sea Lion Center and Heron's Head Park, The Bay Institute helps entertain and educate hundreds of thousands of visitors each year about the Bay, the more than 750 species of fish, animals, and birds that call the Bay home, and the greater ecosystem.
We are proud to support The Bay Institute and encourage you to visit their partner locations and learn more at bay.org.
---
Earth Day 2013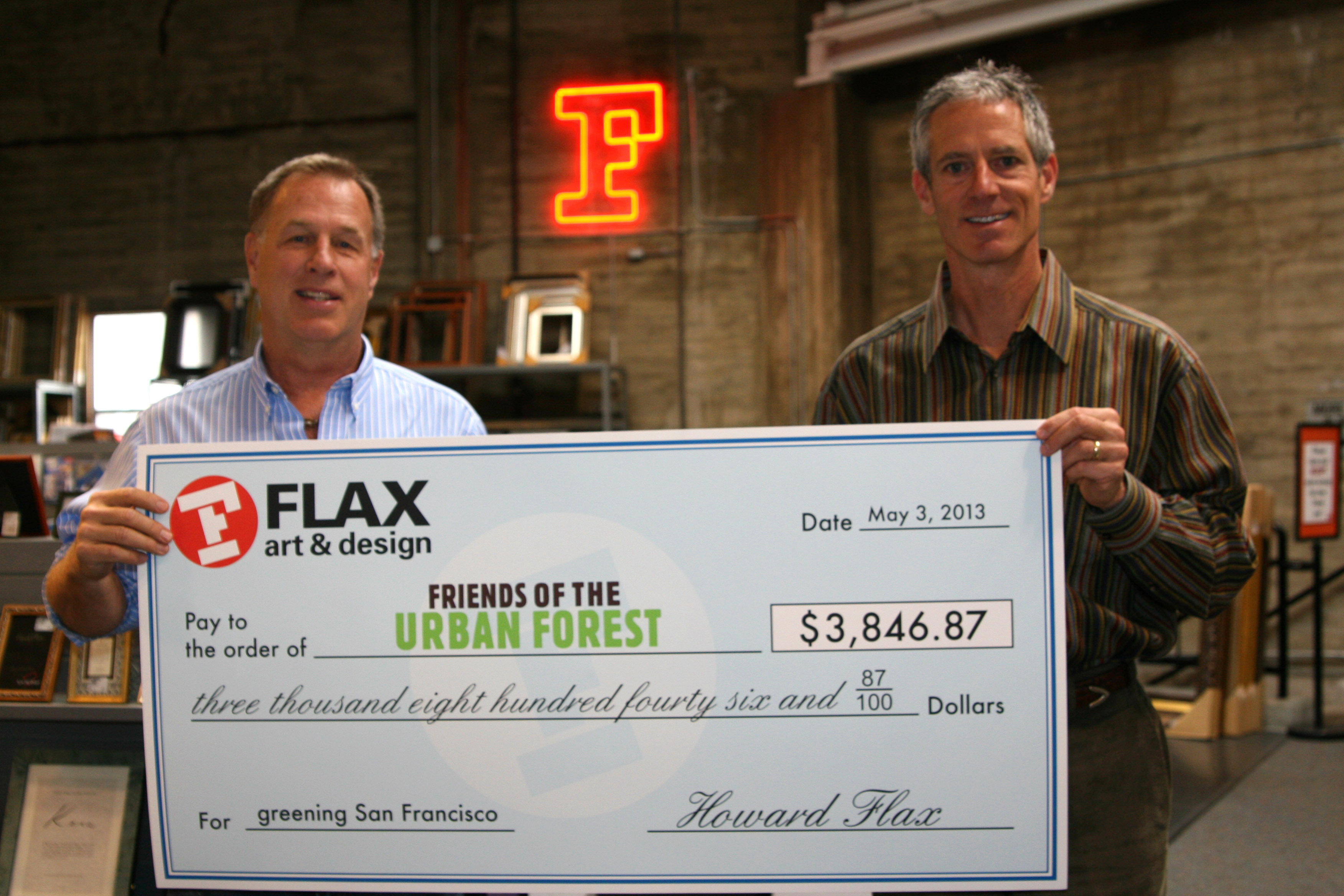 Thanks to you, we were able to give generously to Friends of the Urban Forest!
For the entire month of April we donated a percentage of sales to Friends of the Urban Forest (FUF), which is responsible for planting almost 50,000 trees in our City! FUF's mission is to promote a larger, healthier urban forest in San Francisco through community planting, tree care, education, and advocacy.
Above: on the left is Dan Flanagan, Executive Director of Friends of the Urban Forest, with Howard Flax.