'Tis the season to be crafty! FLAX has everything you need to make your holidays beautiful. We're a one-stop-shop for all your seasonal needs - from garlands, to tree ornaments, to wrapping paper and the presents that get wrapped up. But before we get ahead of ourselves, here are some of our favorite DIY materials for this holiday season.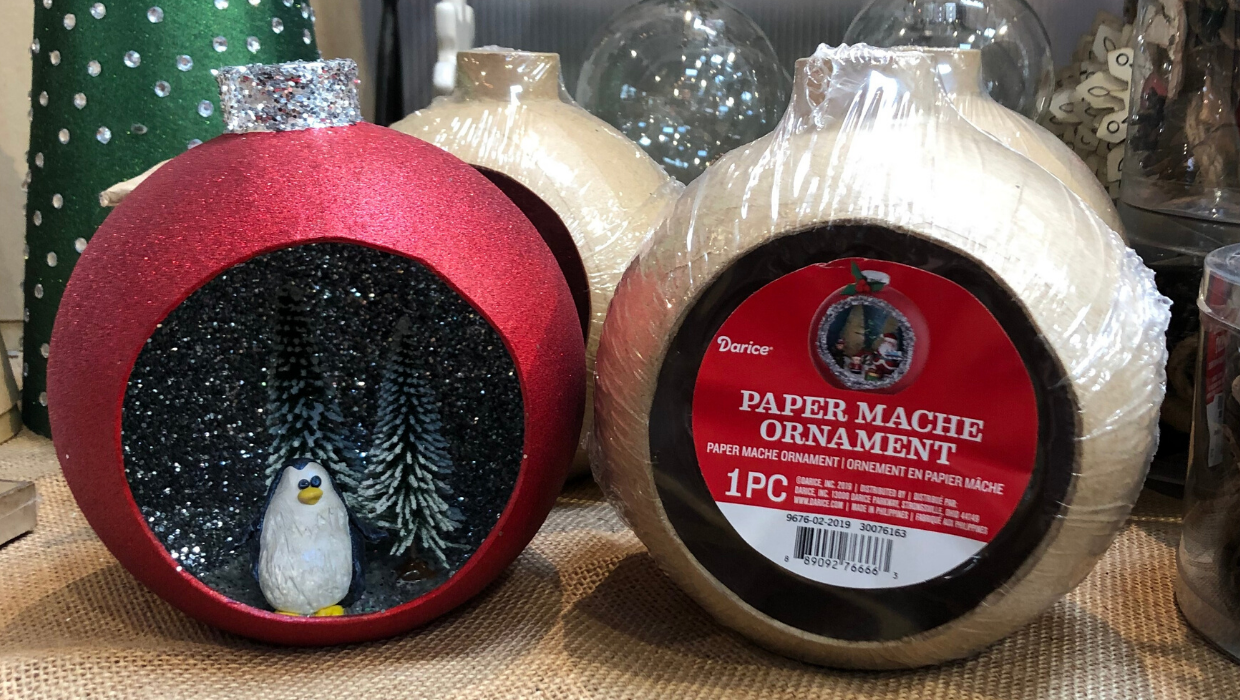 Paper Mache Ornaments are so versatile, you can style to them to fit any decor. FLAX employee and miniature artist Ben DelFuoco | @outlandcustoms, created this magical Penguin Winter Wonderland Scene with materials you can find at FLAX. Paint the inside of a large, hollowed out paper mache ornament with glue, toss in some glitter and shake it around to create a starry backdrop for you scene.
DIY ornaments are available at both our FLAX Oakland and San Francisco stores!
Large Paper Mache hollowed out ornament
FLAX $3.75
Paper Mache Ornaments
starting at $1.29
Wooden Ornaments
starting at $0.95
Paper Mache Cones
starting at $1.25
Woodcut Shapes
FLAX $0.95
Glass Ball Ornaments
$2.95
Arts and crafts are a great way to keep the little ones occupied during the holidays. With a little glitter glue and lot of imagination, you can have hours of holiday fun! Visit one of our store locations to gather materials, ideas, and get inspired.