Posted by Ellen Reilly on 11th Apr 2015
Two shows running at the deYoung,

Bouquets to Art

(one week only April 14-19) and

Botticelli to Braque

(now through May 31)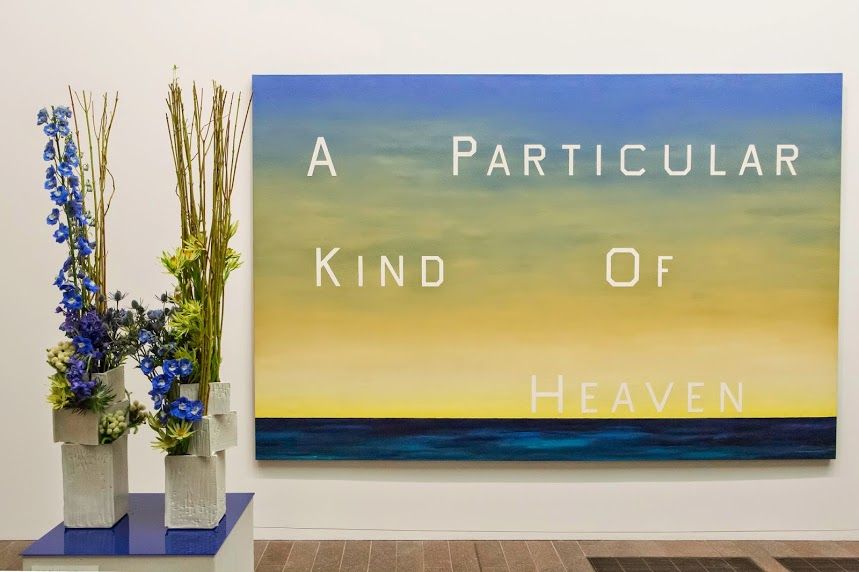 Edward Ruscha
Bouquets to Art, now in its 31st year, is the deYoung Museum's annual springtime exhibition of floral arrangements inspired by art. These highly creative botanical arrangements, by some of the Bay Area's most talented and renowned floral designers, draw inspiration from pieces in the de Young's permanent collections. The floral arrangements highlight works in American art to the 20th century, international contemporary art, art of the ancient Americas and Native American art. You can get a lesson in art history as you follow the flowers throughout the museum.
Sean Scully
Bouquets has become a most cherished San Francisco tradition for both art and flower devotees. If you go, you'll see why. Like some special flowers, this exhibit blooms for only a short time—April 14-19—so don't miss it! Let it inspire the artist/gardener in you.
While you're at the DeYoung, be sure to see Botticelli to Braque: Masterpieces from the National Galleries of Scotland , an exhibition of 55 paintings from the National Galleries of Scotland. Not curated by a theme, instead, the exhibition presents a variety of artists, periods and styles. These are masterpieces by some of the best-known and most accomplished European and American artists—one or two works per artist.
Henry Raeburn, Reverend Robert Walker, Skating on Duddingston Loch
Begin your tour with an exquisite Botticelli (ca. 1485). Turn the corner to see the largest and earliest of the 36 known surviving Vermeers. Moving along through the galleries—and centuries—you'll find the wonderful "Reverend Robert Walker, Skating on Duddingston Loch" (1795) by Sir Henry Raeburn, followed by a gallery of grand portraits of Scots in kilts and tartans. Frederic Edwin Church's luminous "Niagara Falls, from the American Side" (1867) is the painting that took my breath away. The exhibition ends with the 20th century and modern works by artists such as Cezanne, Monet, Gauguin, Mondrian and Braque. Now through May 31.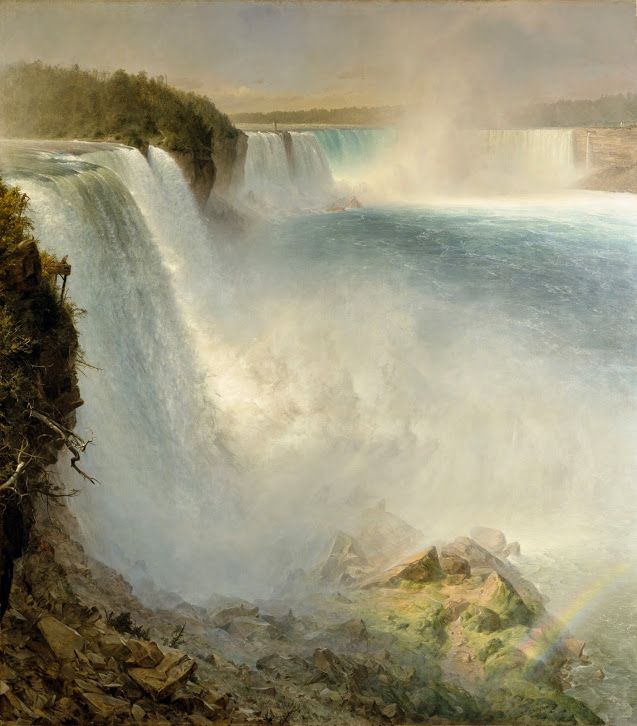 Frederic Edwin Church, Niagara Falls, from the American Side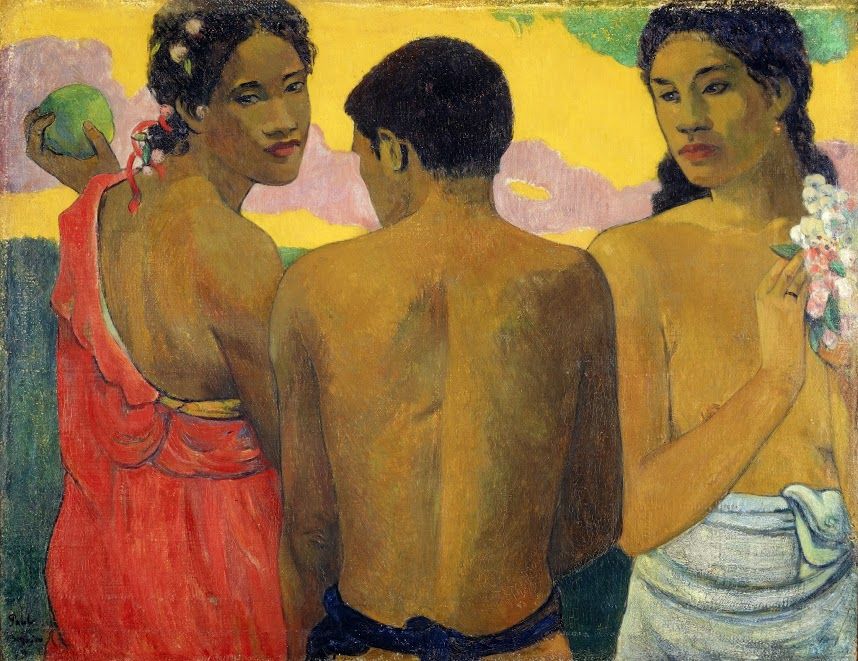 Paul Gauguin, Three Tahitians
Gerhard Richter, Strontium (from Bouquets to Art)
Image credits top to bottom:
Edward Ruscha, A Particular Kind of Heaven,1983. Oil on canvas. FAMSF, museum purchase, Mrs. Paul L. Wattis Fund, 2001.85. Floral design by Michiko Shimoda. Photograph © Greg A. Lato / latoga photography
Sean Scully, Wall of Light Horizon, 2005. Oil on canvas. FAMSF, museum purchase, gift of Nan Tucker McEvoy, 2007.2a-b. Floral design by The Tompkison Group. Photograph © Greg A. Lato / latoga photography
Henry Raeburn, Revd. Robert Walker, Skating on Duddingston Loch, ca.1795. Oil on canvas, 76 x 63cm. Scottish National Gallery
Frederic Edwin Church, Niagara Falls, from the American Side, 1867. Oil on canvas, 257 x 227cm (285 x 256cm framed). Scottish National Gallery
Paul Gauguin, Three Tahitians, 1899. Oil on canvas. Scottish National Gallery
Gerhard Richter, Strontium, 2004. -130 C-print photographs mounted on aluminum. FAMSF, foundation purchase, gift of Diane B. Wilsey, 2004.6. Floral design by Waterlily Pond Floral Design Studio. Photograph © Greg A. Lato / latoga photography