You are invited to the FLAX 80th Anniversary & Sale!
Saturday, August 11th, noon - 4pm
FLAX Oakland store
1501 Martin Luther King Jr Way, Oakland CA, 94612
This year we are celebrating our 80th anniversary! Join us for our birthday celebration at our Oakland store as we say thank you to our customers and community. (Sale activity at our San Francisco store too!)
Deep discounts on select items!
Raffle prizes and more!
---

VAMP vintage art & music for the people, will be spinning vintage records all afternoon!
---
Join us for a champagne toast followed by birthday cake served with Bicycle Coffee.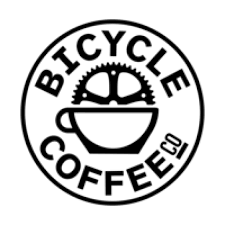 Thank you to Bicycle Coffee Company, official coffee providers for our FLAX Oakland store!
---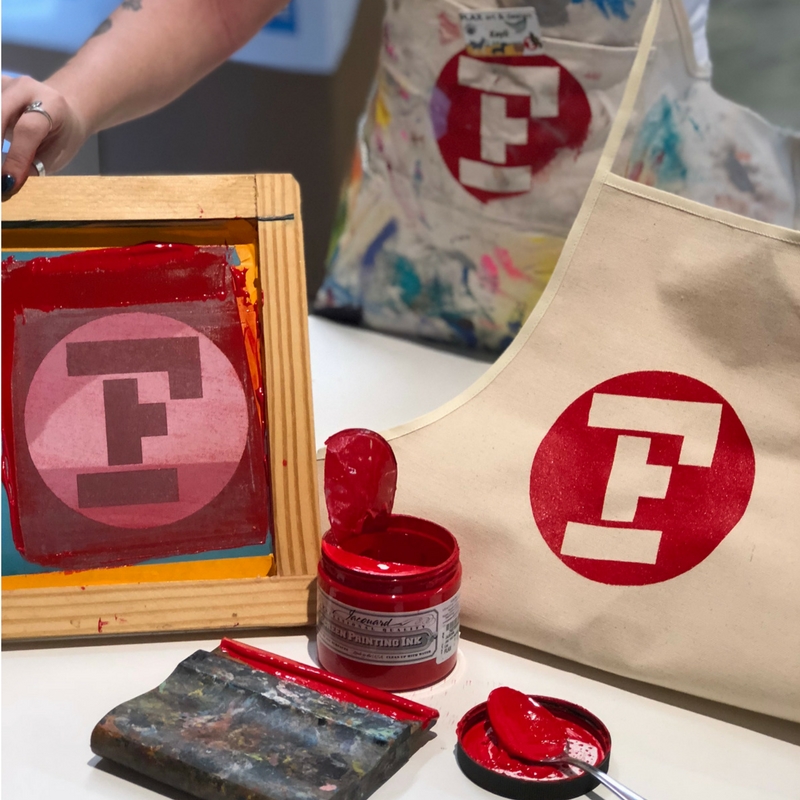 Try your hand a screen printing! Screen Print our iconic 'F' logo, courtesy of Jacquard Products.
FLAX TRIVIA: In 1949, Harvey Flax commissioned designer Louis Danziger to create the Flax logo. The Flax 'F' is in the permanent design collection of the Museum of Modern Art.
---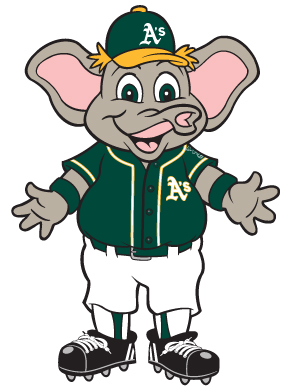 Get a hug from our Oakland A's mascot, The Love Stomper!
We're not the only ones celebrating a big milestone this year, the Oakland A's are celebrating 50 years of baseball this year. To help commemorate the team's 50 years in Oakland, the A's are introducing Stomper in the Town, a public art event that features 50 life-size statues of the lovable A's mascot throughout Oakland. The 50 statues were created into unique works of art by local artists and will be on display throughout Oakland. We've got our very own Stomper Statue at the FLAX Oakland store, but you can meet the real Stomper when the lovable mascot stops by our anniversary event! A huge thank you to the A's for joining in the celebration and congratulations of 50 years!
---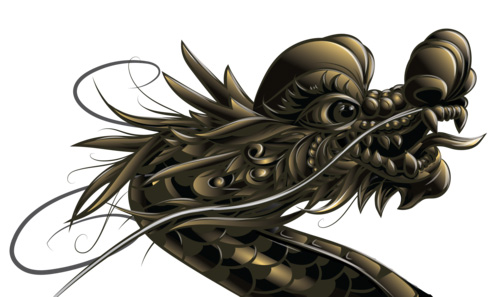 Artists from Dragon School will be painting a commemorative mural on the front of our FLAX Oakland store.
Dragon School is a local nonprofit providing youth and artists a unique place to experiment, collaborate and develop community ownership via artistic avenues. Click here to learn more.
---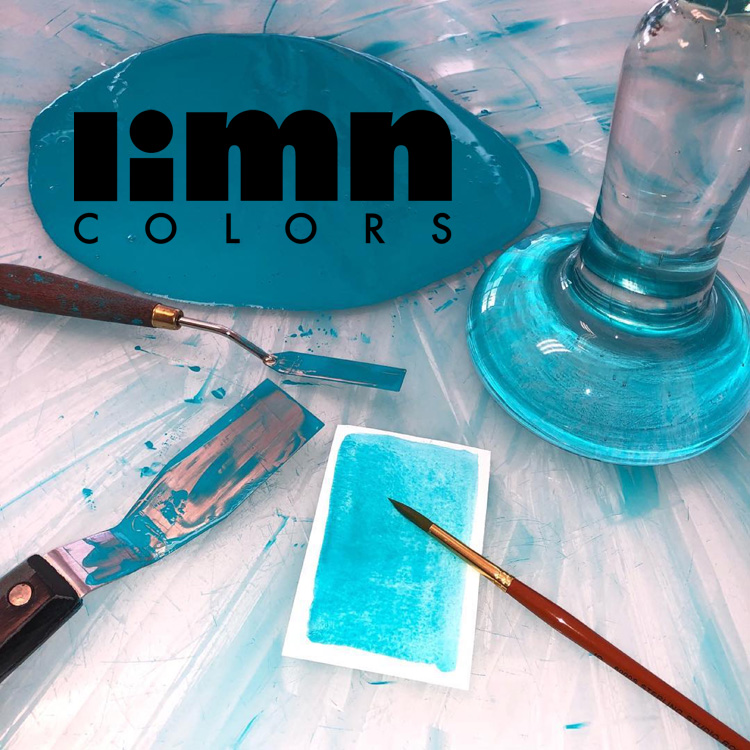 Learn how paint is made!
Amanda Hinton, creator of Limn Colors will be demonstrating how she makes her handmade, small batch watercolor paints from scratch.
We launched Limn Colors at FLAX back in June, and they've been a huge hit among watercolor enthusiasts. Learn more about Limn Colors here.
---
There will be a vintage photo op.1930's attire is encouraged!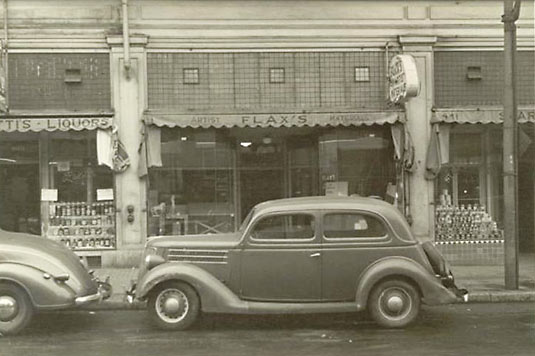 FLAX art & design has been serving the creative community since 1938. A family-owned business headed by Howard Flax, who represents the third generation along with his brother Craig and their sister Leslie Flax Abel, FLAX has a long history supporting artists and the Bay Area arts community.
Click here to learn more about our history!
This is a FREE event. We hope to see you there!
---
Directions
We are in Downtown Oakland, one block west of the Elihu Harris State Building at MLK and 15th.

Public Transit: We are a 5 minute walk from BART, either the 12th or 19th street stations.

Driving: Super easy access just off hwy 980, we have free parking in our back parking lot off 15th.
Address: 1501 Martin Luther King Jr Way, Oakland, CA 94612
Phone: 510-867-2324